How to improve your pronunciation!
How to improve your pronunciation:
1. Learn the International Phonetic Alphabet and check the phonetics of new words you learn. It will show you how to pronounce the word correctly without the help of a teacher or native speaker. The website www.tophonetics.com is great for checking British and American pronunciation. 2. Watch English speakers' mouths and lips to see the correct position when pronouncing certain words. Check www.forvo.com to hear different native speakers saying words and expressions in a natural way. 3. Check your tongue position. Pronunciation errors will often be due to incorrect tongue position. Don't be afraid to ask your teacher or a native speaker what they're doing with their tongue when they pronounce a certain word. Your teacher may use a Sound Articulation Diagram to demonstrate correct tongue placement. 4. While listening, notice which syllable is stressed in a word. Phonetics can also help you identify this. For example, in the word Biology (baɪˈɒləʤi) the stress is on the second syllable. It is shown by a vertical line before the stressed syllable. 5. Practise shadowing or repeating after an English speaker. Do this with small chunks of language and record yourself to listen back and compare with the original. Try to identify which words/phrases you're pronouncing incorrectly. 6. People with the same first language will often make the same pronunciation mistakes. Research to find out the typical English pronunciation errors made by people who speak your first language so you can discover areas to work on.
For more tips, book a lesson with me! 😄
December 21, 2018
Mi vida antes del Covid- 19 (IMPERFECTO) A-2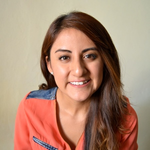 Alejandra Santiago
August 7, 2020
팔랑귀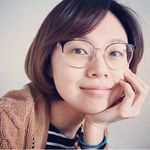 The Origins of popular English Idioms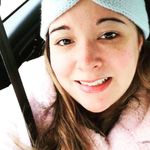 Jen Mc Monagle
August 7, 2020