How to learn 100+ French words a day: the linking method
The learning process should always be
joyful
and
fun
but let's be honest, sometimes it can also be very
frustrating
!
One of the things that annoy me the most is to
keep forgetting the exact same word over and over.
Despite the fact that I have googled it 3 times already and that I ran into it the same morning on Duolingo, I still can't remember it... But as I need it so much, here I go again! I Typing the word "raccrocher" in my favorite online dictionary for the 1862462810th time.
This situation drives me
completely crazy
and I am getting mad at myself for
wasting so much time
.
Life is short, bon sang!
As learners, I am sure that you all have been this situation, at least once. But I have a wonderful news for you! No need to start seeking for an Alzheimer cure (unless you're neurologist, please keep up the good work), I have an
amazing tip for you
.
It is called the linking method.
The idea it's to associate an image to each word (the word you want to learn and its translation in your native language) and to link the two images together to create a single mental image.
Take the word "papillon", which means butterfly in French.
1) You picture a butterfly in your head, and you associate it with the English word. 2) You create an image for the French word. In English "papillon" sounds a bit like "puppy on". So now imagine a cute little dog sitting on something. 3) You link the two images together by picturing a tiny puppy sitting on a butterfly. If you're learning multiple languages at the same time you can even add the Eiffel tower on the background to remember it's a French word.
That's all, 3 little steps that only require your own
creativity
! Now you're ready to
memorize hundreds of words faster than eve
r, and more importantly,
y
ou won't forget them!
I hope you've found this article useful and you will start using this method every time you need.
Don't forget that
your memory is way more powerful than a sleeve
. You just need to know some very simple mechanisms to release its full potential. So,
use your imagination and be ready to become fluent in French.
Let us know in the comments if this method works for you and lets start a conversation about the power of memory for language learning.
If you are interested in these kind of tips,
don't hesitate to book a French lesson with me!
I know many more memory technics, all my lessons are tailored-made to match your interests and I can't wait to help you progress!
July 3, 2019
How to learn 100+ French words a day: the linking method
Mi vida antes del Covid- 19 (IMPERFECTO) A-2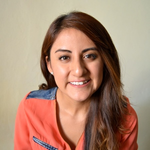 Alejandra Santiago
August 7, 2020
팔랑귀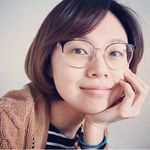 The Origins of popular English Idioms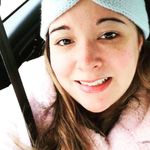 Jen Mc Monagle
August 7, 2020