How to Learn a Foreign Language on a Budget
Learning foreign languages is trendy, and it is not surprising - the online space erases any boundaries and makes freelance, remote work, and relocate to other countries more possible than ever. And what's more, online technology can also help you learn a new language, for free or at a nominal cost. In this article, we have collected the most proven and extremely budgetary ways to learn a foreign language and want to share them with you.
If you decide to learn a foreign language, it is not necessary to immediately look for a suitable textbook on Amazon, because our goal is to kill two birds with one stone while saving money but getting a cool result. Therefore, it makes sense to start searching for textbooks that were already in use. A lot of students are forced to buy them and after studying a certain part of the material, put them on the shelf as an unnecessary thing. You can easily ask to borrow this textbook, donate it to you if the owner is sure that he will never need it again, or buy it for a symbolic price. Therefore, if you have friends among students, begin your search for valuable but almost free literature with networking.
The second way is to view the p2p marketplaces. In other words, these are platforms where users publish their personal announcements about the desire to buy or sell a thing. And it is possible that someone owns the textbooks that you need and is ready to make a win-win deal.
Use YouTube as a Free Source of Almost Any Information
YouTube is a storehouse of valuable knowledge, if you use it correctly, and not just watch videos with cats. A lot of teachers specifically create lessons for YouTube to promote their services and you can use them for free. After you master the initial level, you can watch videos on any topic created by native speakers and improve your pronunciation and listening skills.
Plus, there are entire specialized channels that publish video courses - from scratch to an advanced level. Find what suits you at this stage of training and use this opportunity for free and any number of times.
Hint! For beginners, we recommend starting with the BBC or another world-famous information portal. As a rule, such organizations have very good speakers, so you can get used to the style of speech faster.
Keep in Mind That Even Netflix Can Be Useful
You most likely heard that it is possible to learn a language using films and series. This option is suitable for mid-level users, with the appropriate vocabulary. Yes, you can argue that Netflix is ​​a paid application, but you use it anyway, right?
Therefore, let's leave the entertaining series, and move on to learning with Netflix. Your task is to find a movie, preferably one that you saw at least once, and watch it in the language you are learning.
For the first time, watch a movie without a break.

For the second time, try to record the actors 'speech as you heard it - pause the film and listen to the phrases as many times as you need.

The third time you need to enable subtitles, check the correctness of what you wrote in the previous step and fill in the possible gaps.

During the fourth viewing, practice the correct pronunciation, repeating phrases after the actors.
Download and Install the Mobile Application
Your smartphone can be useful to you at any time - so do not waste time in vain, but download the application for learning the language. Therefore, let's unlearn the habit of spending time on social networks, and develop the habit of learning a language even in seemingly inappropriate places — in lines or on public transport. By the way, it would also be useful to download several audio recordings for free and listen to them in similar circumstances.
Practice Language With Native Speakers for Free
As you already understood, it is not necessary to hire a teacher or pay a native speaker to help you learn. Of course, these options are also available, but why pay if you can just find mutually beneficial offers? A lot of young people are ready to share their knowledge of the language - you just need to find your person and start communicating with him. And here the first thing that comes to mind is the PanPal service.
Remember That Investing in Yourself Is Always Reasonable
We have listed the most affordable and free methods for learning a foreign language. However, if you are truly serious, sometimes investments are simply necessary. We recommend that you invest in language learning in the following cases.
You have already used all the free features, or you will continue to use some of them - for example, the possibilities of YouTube or communication with native speakers are actually inexhaustible.

You have already moved to the middle level, you can speak on various topics and understand speech.

You definitely understand your goal - for example, if in a few months you will need to take an exam or you plan to relocate, then, of course, it is worth accelerating your pace and deepening your knowledge even more.
In addition, you can easily borrow the amount you need on the
Lendgenuis
website and not report on your goals and plans.
2020년 2월 5일
Mi vida antes del Covid- 19 (IMPERFECTO) A-2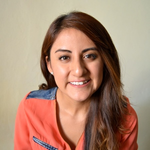 Alejandra Santiago
2020년 8월 7일
팔랑귀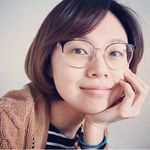 The Origins of popular English Idioms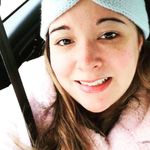 Jen Mc Monagle
2020년 8월 7일