How to PASS the IELTS Academic Writing Task 1
👉Click here for example task 👈
The biggest problem in IELTS writing task 1 is not vocabulary or grammar - it's structure. I have had so many native English speakers join my IELTS workshops because they took the test without preparation and didn't get the band score they needed. For example: ❗if you don't have an overview, you
won't
get more than a band score 5 for task achievement.
❗if you don't have two body paragraphs, you will do
badly
at coherence and cohesion. ❗If you don't support your sentences with data, you
won't
get more than a band score 5 for task achievement.
So, how do you get the score you need? Remember to PASS!
P
- paraphrase the information in the text and graph into your own words.
A
- analyse generally
S
- Summarise first group of categories
S
- Summarise second group of categories
This paragraph is as easy as
1 2 3
.
1
= the graph/chart/diagram/table
2
= illustrates/shows/gives information about [and rephrase]
3
= Units are measured in …
The bar chart illustrates the different levels of education (high school, undergraduate, Masters and none) with regard to the field of science in Malaysia and Singapore. Units are measured in percentage.
When there are 2-5 categories, list all of them in your rephrase sentence. If there are 6 or more, don't add them.
A
nalyse generally
Now you use superlatives. What is the highest/biggest? What is the lowest/smallest? What is the most common?
Overall, the majority of both countries held no science qualifications - with Singapore and Malaysia reporting at approximately 60% and 65%, respectively. While both countries were equal in terms of Master's degrees, Malaysia recorded higher numbers of people with school leaving exams as compared to Singapore which documented a higher percentage of Bachelor's degrees.
The most important point to remember is that you need
two
paragraphs for your summaries. The categories or groups you make are your choice - there are many different possibilities for every task. While this is true, I prefer to use a formula. Here, you have
two
choices:
Your first paragraph compares and contrasts the highest/biggest and lowest/smallest categories together. In other words, it is a more detailed description of your overview. Your second paragraph compares and contrasts the other, remaining categories.

This is only possible if you can create two clearly different groups. The first paragraph compares and contrasts the data of the first group, and the second paragraph compares and contrasts the data of the second group
Because this chart has two countries, I used choice 2.
In terms of Malaysia, the difference between those without qualifications in science and those with simply a school leaving exam was nearly double. A further, and more dramatic, decline was noticed at the higher education levels. Those with Bachelor's degrees came in at 10% while those who studied further to obtain a Master's degree barely reached an approximate 3%. The latter is nearly a 10 times difference from those who merely passed their school leaving exams (which was more or less 35%).
Although the drop-off wasn't as severe, a similar trend was also noticed in Singapore. There was a great difference between those who passed school exams (30%) and those who had no science qualification whatsoever (60%). While Singapore saw less of a decrease between school exam qualifications and Bachelor's degrees (30% and 20%, respectively), it reported the same low figure for Master's degrees as Malaysia (an approximate 3%).
November 5, 2019
Mi vida antes del Covid- 19 (IMPERFECTO) A-2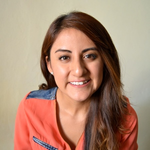 Alejandra Santiago
August 7, 2020
팔랑귀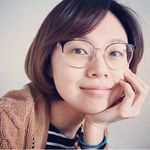 The Origins of popular English Idioms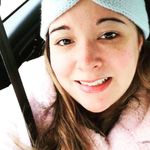 Jen Mc Monagle
August 7, 2020