How to structure your self-study routine
Hello everyone! My name is Azumi, and I teach
Japanese
on Verbling. I'm happy inform you that all of my three students passed the
JLPT
in December 2019. I'm so proud of all of them :D
I am sharing the guide I give my students to help them structure their self-study routine here. This guide is useful for
anyone learning any foreign language
. I hope it helps!
To learn a language well, self-study is as important as your lessons. Here is a suggestion on how to structure your study routines at home.
What are the basic elements that I should study outside the lessons?
There are 5 important elements that you should definitely review after each lesson:
5. Try to form sentences using elements 1-4
To learn a new language, you have to learn new words. It is boring, but it is important to spend a lot of time memorizing the new vocabulary, its meaning and the way in which it is written. There will always be more vocabulary than grammar rules to memorize after each lesson. It is not enough to see a new word and reco the meaning in English; you should know how to spell and pronounce the same word in the language you are learning.
In each lesson, you will see new rules to form sentences correctly. Without learning these rules , you will not be able to speak correctly. You should review the grammar rules you learned that day and make sure you memorize them.
Each language has unique expressions that cannot be translated literally into another language. It is important to understand the meaning of these expressions and memorize their structures. This is crucial for you to improve your listening comprehension and fluency.
4. Homework (Typically includes listening exercises)
Dejaré la tarea después de cada clase. Las tareas están diseñadas para facilitar la internalización de la nueva información recibida en clase. Debes distribuir sus tareas (y elementos 1-3) a lo largo del tiempo entre las clases. No es una buena idea hacer toda tu tarea el día antes de tu próxima clase, porque habrás olvidado muchas cosas aprendidas de la anterior.
5. Try to form sentences using elements 1-4
You are learning a language because eventually you will want to communicate in that language, right? So it is not enough just to study the previous elements. You should try to invent sentences using the new vocabulary and grammar you learned in your lesson. Form as many sentences as possible! This way, you can practice speaking using what you have learned in in the lesson and be more fluent. Try saying the sentences out loud before writing them so you can speak without relying on the visual reference.
Plan your studying routine. Know what you have to do for the day every day!
Remember that you must plan your study at home to be able to work on all the elements above between your lessons. For example, if your lessons are at 2 pm on Mondays and Thursdays, you have free time on Monday afternoon, Tuesday and Wednesday morning to finish all activities with the information you receive in your lesson on Monday. Distribute your homework in your free time. Think about other appointments you have. For example, if there is a family dinner on Tuesday night, you should finish your homework before that!
March 11, 2020
Mi vida antes del Covid- 19 (IMPERFECTO) A-2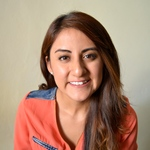 Alejandra Santiago
August 7, 2020
팔랑귀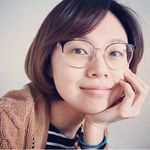 The Origins of popular English Idioms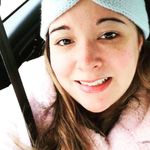 Jen Mc Monagle
August 7, 2020