How to teach young learners online?
Hello everybody, how are you? I hope you're fine. Have you ever taught kids? Do you want to try it? If so, you should keep reading this article. Before you actually start to teach them, you must think about these facts:
Why do you want to do it?

What do you think about kids?

What do you feel for kids?

What do the kids feel for you when they spend some time with you (in this case, I don't refer on your kids- if you're a parent, but I refer on kids in general)

Are you energetic or you get nervous "easily"?

What do you think, "how may you help them?"
Let's analyze the questions:If you want to do it just because "you can earn a good amount of money" while teaching - DO NOT teach kids. You'll not be a persuasive teacher and the kid will not love you, that's for sure. If the kid doesn't love you, he/she won't be willing to collaborate and that means you'll fail. If there's nothing else but you'd like "to give it a try", but you don't like kids that much: DO NOT TEACH KIDS because it'll lead you nowhere and you'll be frustrated and unhappy instead of being happy and joyful (that is crucial for a kid). If you are temperament and you get angry very easily, DO NOT teach kids because they're going to get scared and you'll make them cry. Remember: kids are very sensitive and they feel more than you think and they learn everything much faster. They're like "small sponges" and they're able to "load" all info you provide them much easier. That's why they might sound like "a parrot" by repeating what you way and by imitating you. However, it's good when they do that, since it's a natural way of learning. If this is your first time to teach a kid, here you are some advice:
Make an eye connection with a kid (this is super important no matter if it is your first time or not). If you do not do that then the kid will not be able to trust you and of course, the result of this will be: The kid will not be willing to learn a language with you and you will not feel like "professional" teacher.

Share your love - Send him/her some kind of kiss, talk with him/her in a lovely way...feel free to tell him/her "sweetly/honey" etc, because that's how he/she will feel comfortable in your presence. If you send a kiss - THAT'S A BINGO!! He / She will give it back to you, that's for sure with a huge smile that melts your heart, that's for sure. If the kid makes you cry because of the joy, let them show it. If you laugh with them (NOT "AT THEM") from the bottom of your heart and "accidentally" you start to cry, don't be ashamed, let them see it because that's how the kid will see you're sincere, honest and you're somebody he/she can trust. After all, we all want to feel loved and welcome in somebody's presence.

Make sure your lessons are interesting, fun and full of variety. I know there are many materials for kids that you can use, but the kids will love and appreciate much more if you do something else for them... Maybe if you prepare your own materials, if you start to read the stories in the target language and send it to him/her etc. Music, games ... area always more than welcome. Do your best to create a lot of useful and interesting activities for the kids you teach? The more they play and enjoy - the more they'll learn. Don't be ashamed, don't be afraid of telling them something like: "Imagine I'm your mom/dad. How would you say ...... to me"? If you do that, it's a big plus, because parents are their first "idols" they have from the moment they're born...so comparing yourself with their parents is always a big plus and they'll memorize the things you say much easier.
Also, feel free to draw them something, no matter you're bad at drawing. It's not the point to draw something perfectly, but it is to explain them something in an effective and clear way. It is also unimportant if you sing well or not. If you sing a song for children, it must be from the bottom of your heart. If you do it like that, trust me, the kid will know how to appreciate it because he/she will know you see him/her like a special person because you do that for him/her. YOUR IMAGINATION and the CREATIVITY are the key for success!
Make a good relationship with their parents as well. Communicate with them, tell them what the results are and what their kid should do in order to make more progresses.
Also, if there's any kind of "issue", if the kid struggle with something who knows better their kid than the parents? Who can help you (in order to give better classes) than the parents?? That's why the communication with them and the good mood is super important. If the parents are willing to learn and they're into this 100%, they can attend the lesson with the kid together. That's how they'll see if there's any issue to solve or not and they'll listen etc... Plus, after the class they'll be able to speak with the kid as well (and the communication is super important - after all, we all learn languages in order so we can communicate with the people and to be understood.). That's why DO NOT feel like they want to "spy" you if they're next to their kid. Trust me, it's not true. They just want the best for their kid and they just wanted to see how everything is going and if there's anything else they can be of your or their kid's assistance. Additional advice:
Please, don't be an old-fashioned teacher who focused only on books and nothing more but that. If you do this, the kid will start to hate the target language instead of being opposite, to love a language.

If you had a bad day, take some minutes (10-15 min before the lesson in order to calm down) and once you join the lesson, please, let the kid melt your heart and your soul with his/her sweetness. Don't scream, don't punish him/her, and don't give him/her bad marks (because that leads nowhere)

Never lose your positivism, because if you do that, the kid will feel and the class will become boring. The result from that will be that the kid would like to go away from you and 90% probably, not to come back to you ever again.

If the kid starts to speak (especially about something what has nothing to do with the lesson) don't interrupt, but listen and try to help him/her somehow (even if it is necessary look deeply into his/her eyes and try to understand him/her and to help him/her the problem that tortures him/her), share some nice moments from your life with him/her sometimes... I know, it sounds like being a "psychologist" but trust me, it's more than welcome with kids and it's very useful.
If you're able to make a good connection with the kid, you'll automatically get a great friend forever and trust me, there's nobody who can give you the love and affection like a kid, because kids are honest and they don't know how to cheat. That's why they're some an innocent and sensitive creatures. If it is not your first time you teach kids, well congratulations. In this case, just keep being positive, creative and always do your best to surprise the kid and the parents in a positive way. REMEMBER: The teachers are like 2nd parents to the kids. That's why the teachers MUST take care of the kids, to concern them and to love them a lot. Just like people in Serbia would say: "Leave all your problems for after or before the work and focus ONLY on what you do right now", so if you have problems (and we all have them) don't show them to the kid or anybody else you teach because you're the only who can solve them, but the kid can give you the positive energy and that's how he/she can help you be better as a person and he/she can help you teach better, because that energy and the kid's smile will be your motivation. Happy teaching, With love Suzana
February 15, 2018
Mi vida antes del Covid- 19 (IMPERFECTO) A-2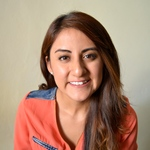 Alejandra Santiago
August 7, 2020
팔랑귀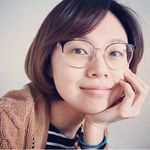 The Origins of popular English Idioms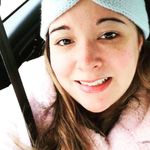 Jen Mc Monagle
August 7, 2020