How to use Chinese to order in a Chinese restaurant
[Today I will take you guys to eat northwestern Chinese cuisine.] Hey guys, this is 'Crystal Chinese', I'm Crystal, Jingjing. Today, let's learn how to order in Chinese restaurant. And today's lunch is northwestern Chinese food.
If you go to some popular restaurants during lunch or dinner time, you need to get a number first and wait.
Usually, we take a number at the entrance of the restaurant, you just need to say '你好,我要排号,几个人。=Ni3 hao3, wo3 yao4 pai2 hao4, OO ge ren2.' Which means 'Hello, I'd like to take a number, we have how many people.' For example, we have 3, and I can say 'ni3 hao3, wo3 yao4 pai2 hao4, 3 ge ren2.' And you can also use WeChat to scan the QR code so you can check how many tables are before yours, in this way it's possible to calculate how long you need to wait. If there are so many people, generally we prefer to walk around for a while, and come back later by checking on the WeChat. Or you can just wait there like us.  Then, when they call your number, you can hand the number paper to the waiter and follow them. Our number was 2028, they called like '2028'. Northwestern Chinese cuisine is quite strong, salty and oily. Among them, the noodle dishes are the most famous. That's because the winter in the north is very cold. In order to keep warm, northerners need to eat plenty of fats and carbohydrates. Also because the traffic was not convenient in the ancient time, when winter came, fresh vegetables couldn't be transported to the Northwest, so housewives tried their best to cook noodles in different ways special and delicious so that their family could enjoy the food.
It was difficult to transport fresh vegetables during the winter months because the harsh weather conditions made it difficult to travel. Housewives came up with creative ways to prepare a variety of noodle dishes that were both different and delicious so their families could enjoy good food even if there were no vegetables.
OK then, my friend will show us a Cantonese ceremony before supper: wash the tableware ( chopsticks, spoon, plate, bow, cup). Canton has a long tradition of washing tableware. Generally they will use boiled tea to wash all cups, chopsticks, spoons, bowls and plates. But not everywhere in China has this tradition. Of Course, you can choose not to wash it at all, even in Canton. Like me… After washing the tableware, the water will be poured into a big bow called 'shui zhong' , if they didn't serve you that, you can ask the waiter ' 你好,请给我一个水盅' means' Excuse me , could you give me a bowl to pour water'. '=Ni3 hao3, qing3 gei3 wo3 yi2 ge shui3 zhong1.'
I hope this helps. I am not an English teacher but I tried to write my responses in a similar way as to how I talk with my friends.
If you'd like to watch the video of this essay, you can check my YouTube channel: Crystal Chinese.
January 11, 2019
How to use Chinese to order in a Chinese restaurant
Mi vida antes del Covid- 19 (IMPERFECTO) A-2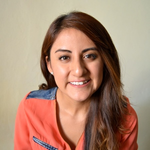 Alejandra Santiago
August 7, 2020
팔랑귀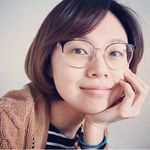 The Origins of popular English Idioms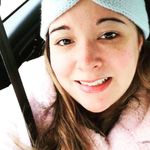 Jen Mc Monagle
August 7, 2020