IELTS SPEAKING: Fluency Over Grammar
I first started prepping students for the IELTS exam when I was in China wayyyyyy back in 2010. With many Chinese students I encountered a similar issue. They were very focused on using correct grammar. They were afraid of making mistakes. In itself this is not a bad thing, but I found that lots of them were so focused on staying perfect in their grammar that they limited themselves in the language they used. They sounded so cautious and slow. It was almost like talking to a nervous robot.
This was a terrible mistake. And it is one that students all over the world make. They care too much about the details of the grammar and vocabulary they are using and not enough about speaking fluently. It means they use simple sentences that stop them having good fluency or using complex grammar. In short, they think they are helping themselves but, really, they are hurting themselves. For students like this, it is a real battle to get the band they need. The sad thing is … it doesn't need to be that way!
Balancing accuracy and fluency is always a difficult equation and there is no easy to strike a perfect equilibrium. However, the important things to remember is that you do not need to find the perfect balance. In fact, perfection is not something you need at all on the IELTS exam. To understand things better we should look at the band descriptors - the criteria the examiners use to assess your answers - for two criteria. For band 6.0 look at what it says:
Grammar: May make frequent mistakes.
Fluency: Is willing to speak at length.
Look how the two factors are weighted. It is really easy to see that the examiners place more emphasis on fluency than they do on perfect grammar. To score 6.0 you only need to be trying to be fluent. It says "willing" to speak at length. You have to try it and show you want to. If you do that, you can make "frequent mistakes". You do not need to be perfect with it and you do not even need to be 100% successful.
Now, let's look at the language they use for grammar. This is going to be a really simple point, but it is also a hugely important one. You can score very well on IELTS even if you make grammar mistakes. In band 6.0 we see that it says "frequent mistakes". It doesn't say perfect. It doesn't say almost perfect. It says "frequent mistakes". That means you are allowed to make mistakes. In 7.0, you can still make "some mistakes". For fluency, you cannot even score 6.0 if you do not look like you want to speak at length. This doesn't mean that you should ignore grammar. Of course you shouldn't. But, it does mean that you should worry about it less and worry about your fluency more.
On a practical level, what does this mean when you take the exam. Let's look at a couple of scenarios and see how we can apply this idea.
It is section two of test and the examiner asks you to describe a childhood memory - quite a common question. What do you do? Do you jump in and give as much information as you can and describe it with great enthusiasm and passion. Do you try to show you really want to describe this event to the examiner? … Or, do you worry about whether you should you the past simple, past continuous or past perfect for your introductory sentence? That's an easy one. Jump in. GIve the information. Look like you want to answer and want to speak with fluency and to speak at length.
It's section 3 and the examiner asks you a question about the future. It could be about technology or society in your country in the next 20 years. Do you worry about whether you should use 'will' or 'going to'? No, of course not. You give it your best shot with the grammar and your try to give a nice detailed and fluent answer.
To sum this article up, I have one major point. Grammar is, of course, important. But, and this is the big issue. It is not the most important element for you to consider in your exam. It is much better to think about speaking fluently and speaking at length. Good luck with the IELTS!
May 23, 2017
IELTS SPEAKING: Fluency Over Grammar
Mi vida antes del Covid- 19 (IMPERFECTO) A-2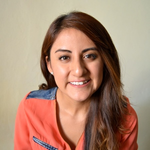 Alejandra Santiago
August 7, 2020
팔랑귀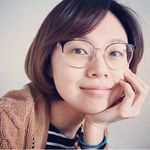 The Origins of popular English Idioms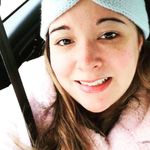 Jen Mc Monagle
August 7, 2020