IELTS Speaking : From Topic to Band 7
•Describe a time when you were bored
•And explain why you were bored
THIS IS A CURRENT 2020-1 IELTS SPEAKING TOPIC
Now how should we approach this topic?
Start by thinking of a real situation when you were "bored out of your mind"?
Were you stuck with people who were not "your cup of tea"?
Were you forced to do some boring job/project?
Were you waiting for a flight that was delayed and you had nothing to read?
Perhaps it was during a lecture/course and the instructor was "as dull as a doornail"?
So I'd like to tell you about a time when I was bored out of my mind and it was actually quite recently, about a fortnight ago, when I attended a lecture about ... I attended with my best friend and to be honest, it was actually her idea to go since I don't really have any interest in ... Well, we filled out some questionnaires and chatted to a few people but they were not really my cup of tea. Not only was the subject dull, but the speaker did not connect with the audience and I found myself yawning a few times. To be frank, he lacked energy, his delivery wasn't engaging and the audience didn't really participate. So those are some of the reasons why I had a dull evening.
Now this is a basic answer with some idioms- but in my classes, I teach candidates to improve on this by adding DISCOURSE, FILLERS and other interesting stricks!
2020年3月11日
Mi vida antes del Covid- 19 (IMPERFECTO) A-2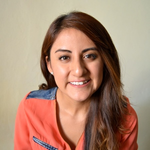 Alejandra Santiago
2020年8月7日
팔랑귀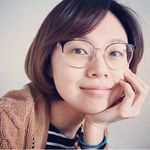 The Origins of popular English Idioms