Introducing Mobile Apps & the New Verbling
We started Verbling five years ago with one goal in mind: Create technology to connect language learners around the globe and speak the language they want to learn. After all, as daunting as it may seem, the best way to learn a new language is to dive in and start speaking it. We've made huge strides in this goal, with over two thousand teachers and one million users to date.
This is a great start and we think we can do more. That is why today we're proud to be launching the Verbling native mobile app. Bringing our global network of teachers to a mobile platform truly makes language learning with teachers accessible to everyone.
Download today. Available on the Apple App Store & Google Play Store.
We are also proud to introduce Verbling's new brand identity, which beautifully captures our mission to joyfully connect you to and immerse you in a language learning environment.
We're calling our unique new logomark the "Eo," which in Latin means "advance," or "prepare." Our Eo is inspired by a compass arrow, which serves as a trusted guide on any journey, because that's how we think of Verbling's teachers — as sherpas of language, guiding you to fluency. The Eo points up and to the right, to denote progress on your language journey.
Meaningful connection, mindful transformation.
Much of our new look and feel is inspired by the concept of blending cultures. We believe that as you learn a second language, your worldview broadens and deepens. That belief informed our creation of a multidimensional logomark that represents the personal development born from education and curiosity.
For example, the the top triangle of the Eo is a lighter blue and skewed to represent a shadow, showing that as your learn, your view grows. You see another dimension, transforming the right triangle into a 3D object, with the top triangle being it's shadow.
We pair this with a rich, joyful palette of blues and greens inspired by hues found in nature, using a gradient effect to represent immersion and progression.
We are excited about the new design language this gives us, and look forward to continuing to help people around the globe connect for the purposes of exploring and speaking a second language.
February 15, 2017
Introducing Mobile Apps & the New Verbling
Mi vida antes del Covid- 19 (IMPERFECTO) A-2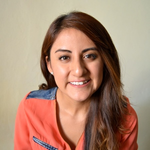 Alejandra Santiago
August 7, 2020
팔랑귀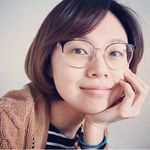 The Origins of popular English Idioms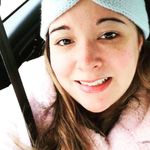 Jen Mc Monagle
August 7, 2020