Introducing Myself. Introducing Yourself.
A very common question you will come across during your working life or studies will be associated with introducing yourself, so you should spend some time thinking about how you will present yourself. It could make the difference between getting a job or being unemployed, so it's very important. I have provided two examples below. The first is fact (about me), and the second is a work of fiction. A question you could be asked during an interview could be 'Tell me about yourself' or 'Tell me about your work experience'. It is also possible that you will be asked to write about yourself or work experience. Improving the skills of reading, writing, speaking and listening all compliment each other.
Hello. My name's Steve and I'm from the UK. During the last four years I have taught young children, teenagers and adults, in England, China and Vietnam. I've taught at universities, numerous public schools and language centers. Also, I teach Hospitality English at a five-star hotel. Just last night I did my very first lesson with a student from Saudi Arabia using Verbling's platform – very interesting for me. My other previous work experience, is quite vast.
I've provided armed security, protecting ships in the Indian Ocean. This job involved advising and training captains and crews about how to evade being hijacked by Somali pirates. I travelled to so many countries doing this job.
After working in anti-piracy, I became a freelance trainer with the Health and Safety Group in London. I trained various medical professionals, such as care staff, nurses and occasionally doctors. I taught Basic and Paediatric Life Support; Equality Diversity and Human Rights; Health and Safety and Fire Safety Awareness, Food Hygiene, Infection Control, Manual Handling, Conflict Management, Safeguarding Adults and Safeguarding Children.
Before maritime security I provided face to face financial advice, working as an Independent Financial Adviser in the UK. I advised and sold insurance and investments. I specialized in pension transfers. This provided significant exposure to the world of business. I also ran my own security company for three years and developed and ran an online business for six years.
Long ago, I actually started my working life as a carpenter then after my apprenticeship I joined the Royal Marines, one of the hardest military training courses in the world. I did active service in Northern Ireland and Arctic Training in Norway. My final tour of duty was at one of the highest-level security bases in London – Whitehall.
I have legal, medical, financial and teaching qualifications: A certificate of higher education in law; Financial Planning Certificates 1, 2 and 3. The medical courses undertaken include: First Person on Scene Intermediate; Medicine in Remote Areas; and Pre-Hospital Trauma Life Support. Also, I qualified as a First Aid Instructor. In addition to teaching English as a foreign language, I have Level 3 in Education and Training, A-Levels and GCSE's.
I work very hard to help and motivate students to learn English and I always endeavor to have some fun without losing focus on the learning objectives. I am very reliable and I respect hard work and integrity. In my free time I like walking, swimming, socializing, watching movies and documentaries.
I teach all age groups and all levels, including IELTS. I enjoy teaching English, it's been a stable and personally rewarding career so far. However, switching to online work seems to be a monumental change, so please wish me luck. I hope to meet people from all over the world. For sure I can help all students improve their English-speaking skills and vocabulary.
Here is an example introduction I produced for my Chinese students.
'I am very happy to introduce myself to you. My name's Fei Hung. I am 29 years old and I was born in Tianjin. I am married and have one son. My wife's name is Zhi Ruo and my sons name is Yu Yan; It's his birthday today, he's two years old. I work for a large company in Beijing, so we live there. I work in IT and my wife stays home and looks after our son. My parents still live in Tianjin with my younger brother, who is a carpenter.
I love learning English. I started studying English in 2015, the year I married Zhi Ruo. I really wish I had started when I was young because now I am trying to get in to University in England. I need IELTS band score 6 to get in. I now study online, and my English teachers name is Steve. I am taking the IELTS test in November. If I pass the IELTS examinations, I will study English at University, because I want to be an English teacher.
In my free time, I like listening to music, watching movies, reading newspapers and going out shopping with my wife and son. On Saturday mornings, I usually go to the coffee shop to chat with my friends.
I am a really happy person. I am so lucky to have such a beautiful wife and son. I want to improve my own skills so that in future I can help other people improve too.'
October 9, 2018
Introducing Myself. Introducing Yourself.
Mi vida antes del Covid- 19 (IMPERFECTO) A-2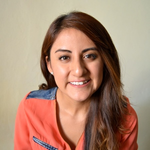 Alejandra Santiago
August 7, 2020
팔랑귀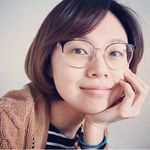 The Origins of popular English Idioms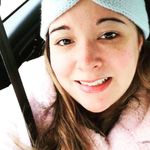 Jen Mc Monagle
August 7, 2020