It is a sin to be boring!
Have you ever found yourself at a presentation asking yourself why you are there, why you are having your time wasted? I am sure you have. But, have you ever ask yourself the reason? Is it because you are in the wrong room, or you're too distracted to take an interest, or is it, perhaps, because the speaker is not very interesting, to put it mildly? It could be any one of these reasons if not all three. But, I have a feeling that very few presentations are as interesting as they could be or should be. And, of course, it's not because the audience is stupid. An audience has the right to expect to be interested. It's the speaker. It's nearly always the speaker's fault.
Few speakers understand the potential the chance to stand up in front of colleagues or clients brings. It's not like in school. A presentation is not an exam where you merely have to repeat information you've learnt by rote and be marked out of ten. A presentation is an opportunity to motivate and empower others and, by so doing, earn gratitude and gain status for yourself.
So often speakers don't seem very interested in the subject they are talking about. They don't look interested, they don't sound interested, and whilst not wishing to malign sheep, their general demeanour is often sheepish. Energy begets energy. If a speaker is energised the audience will respond….well, as Churchill intimated, you can't please all of the people all of the time, but you can have a damned good try at it. And, try you must.
The first thing the speaker has to do is to find something in the subject to engage with emotionally. Speaking from the heart is an essential ingredient of public speaking. This can come from a genuine excitement about the subject or an aspect that you know will benefit the audience. The sense of being helpful can be very motivating for a speaker. Without it, a speaker is in trouble. The internet is more informative.
So, whether you're on the highest rung or the lowest, remember that you have an obligation to engage emotionally with your subject because, if you don't your audience won't forgive you.
A good example of this was a few years ago when I was working with a British partner of a global consultancy firm in Poland. He had to give a careers talk at a university in a Polish provincial capital. He called me because he was in a quandary. The firm had supplied him with its standard recruitment presentation, a series of slides of the company's profile which he was expected to use for his 30 minute talk. This honest fellow couldn't find much to say about any of the slides. And, I have to admit, I was not much help until I suggested he dumped them all and spoke about himself. "Can I?" My thinking was that anything would be better than him droning on about something he didn't really believe in. As a result, he had the opportunity to talk about his reason for working in Poland. His reason was in the very city he was going to speak in. He'd supervised the construction of an important factory which had created thousands of jobs in the city and the surrounding region. I could hardly believe my ears that he had not intended to mention this to an audience that would certainly have known the factory and, in all probability, have connections with. So, this is what he did. His talk, aided by donuts and cola, was a huge success. Did it lead to many new recruits for the firm? No, alas it did not. The firm had chosen a week for its career talks that was convenient for it rather than finding out when its target final year students had their exams. That's a problem for another chapter.
February 28, 2020
Mi vida antes del Covid- 19 (IMPERFECTO) A-2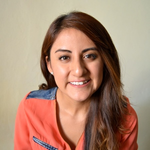 Alejandra Santiago
August 7, 2020
팔랑귀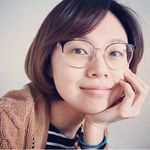 The Origins of popular English Idioms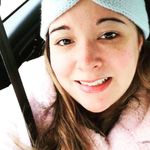 Jen Mc Monagle
August 7, 2020