Как проходит самоизоляция в Москве. Self-isolation in Moscow.
Сначала новость о коронавирусе не воспринималась серьёзно, как будто, это происходит только в Китае и Европе, но Россию не коснётся. Выходили репортажи, что одна за другой страны вводят режим самоизоляции. Однако, начали расти случаи заболевания и в России. Москва стала эпицентром событий. Почему именно Москва? Потому что большинство заграничных авиарейсов идут из Москвы или в Москву. (У многих граждан нет возможности добраться напрямую из своего города заграницу, потому что таких рейсов просто не существует. Им нужно доехать до Москвы или Санкт-Петербурга, а потом уже вылететь заграницу). At first, news about coronavirus wasn't taken seriously, as it happens only in China and Europe and it won't concern Russia. There were reports that countries one by one started to set up quarantine. However, cases of infected people started to grow in Russia as well. Moscow became an epicenter of the epidemic. Why Moscow? Because most of the foreign flights start or finish in Moscow. (Many citizens can't go abroad directly from their hometown, simply because such flights don't exist. They need to go to Moscow or Saint-Petersburg at first than to take a flight abroad).
30 марта
был введён режим самоизоляции в Москве. Гражданам разрешалось выходить на улицу только с особой необходимостью: сходить в аптеку, ближайший продуктовый магазин, выбросить мусор и погулять с собакой не далее 100 метров от дома. Людям
старше 65 лет
выходить
на улицу
запрещено
даже за продуктами, их доставляли волонтёры. 30th of March Moscow's quarantine started. Residents were allowed to leave their homes only for essential reasons, namely, going to a pharmacy, nearest grocery store, taking the garbage out, and walking pets no further than 100 meters. Residents over 65 years old were not allowed to go out even for groceries, food was delivered by volunteers. С 4 апреля были введены
нерабочие
дни
с сохранением заработной платы. (
Но это касается
только
тех людей,
кто работает официально
, чья зарплата не зависит от выполненной работы и полностью "белая". ) Заработную плату
полностью
оплачивала
организация
, не государство. Поэтому говорят, что малый и средний бизнес пострадают больше всего - зарплаты платить надо, за аренду тоже надо, а прибыли нет, платить ноткуда. From the 4th of April, there were non-working days at full salary. (However, it concerned only people who worked officially and whose wage didn't depend on the amount of work). The salary was completely paid by an organization, not by the government. That's why it's said that small and medium businesses would suffer most of all - need to pay salaries, also to pay for rent, but there's no profit, no resource to pay from. Оставались работать больницы, поликлиники, аптеки и продуктовые магазины. Всё остальное закрыто, полиция следит, чтобы люди не ходили в общественных местах без причины. А по
паркам ходить
вообще
запрещалось
,
даже по Красной Площади и известному парку "Зарядье".
Чтобы передвигаться на авто или поехать на работу (кто ещё работает), нужен был цифровой пропуск, без него штраф от 4000 руб и выше за нарушение самоизоляции.
Два раза в неделю
можно заказать
пропуск
для
собственных нужд
- поездка на дачу, доставка продуктов родственникам и т.д. Hospitals, pharmacies, and grocery stores kept working, other places were closed. Police were controlling people not to go out without a reason. Visiting parks, places of attraction, even Red Square, and Zaryadie park was prohibited. Permits were necessary for moving by car or going to work, without them there's fine from 4000 RUB. Twice a week you could order a permit for private purposes - to get to the dacha and back, to deliver goods for your older relatives. Первую неделю самоизоляции на улицах не было почти никого, никогда я не видела город таким пустынным. Постепенно люди стали выходить на улицы, а другие их фотографировать и "доносить" (плохая советская привычка).
Спустя уже месяц,
в начале мая, некоторые
спокойно гуляют
даже по паркам, не боясь штрафов
.
Однако, на общественном транспорте передвигаться было невозможно, так как проездной работает только с действующим пропуском. During the first week of self-isolation, streets were empty. After some time, people gradually started to go out, others started to take pictures of them and "denounce" (bad habit from the Soviet Union). A month later, at the beginning of May, some residents easily walked in parks, without being afraid of fines. While you couldn't use public transport then without the permit. В конце мая - начале июня вышли на улицу
все,
хотя режим сомоизоляции оставался в силе.
Людей стало в разы больше, чем до самоизоляции,
так как многие из них до сих пор не работают. Некоторые парки переполнены, люди не стесняются
подсесть на лавочку к незнакомцу,
забыв не только о риске заражения, но и о личном пространстве. 9 июня отменили самоизоляцию и режим пропусков,
открылись
парикмахерские, салоны красоты, некоторые магазины одежды, однако "масочный" режим сохранился. At the end of May - beginning of June everybody went out, while self-isolation and permits regimes weren't canceled. Somebody could share a bench with a stranger, forgetting not only about the risk of being infected but also about some private space. There were much more people than before the quarantine because some people still had non-working days. 9th of June the quarantine and permits regime were canceled, lots of organizations opened, although an obligation of wearing masks remained. Часть москвичей очень хорошо
отдохнула
за время самоизоляции, некоторые загорели на дачах либо на островах (кто не мог вернуться на родину). Тем не менее есть и те, кто остался без работы либо без дохода во время карантина, таких людей тоже не мало. Школьникам повезно, они завершили учебный год раньше, чем обыно - 15 мая. Ещё больше повезло выпускникам школ и институтов - они
сдавали
(кто-то ещё сдаёт)
государственные экзамены дистанционно
, онлайн, что намного проще, чем вживую. One part of Moscow residents had a nice vacation and even sunbathed in dachas or on the ilands (who couldn't return). Nevertheless, there are plenty of people who lost their jobs and were left without any income during these uncertain times. Pupils were lucky they finished school 2 weeks earlier this year. School and university graduates had even better luck - they're passing their final exams online this year. We'll see what happens next.
June 16, 2020
Как проходит самоизоляция в Москве. Self-isolation in Moscow.
Mi vida antes del Covid- 19 (IMPERFECTO) A-2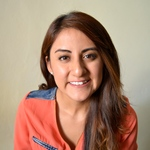 Alejandra Santiago
August 7, 2020
팔랑귀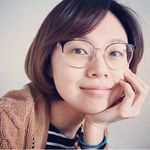 The Origins of popular English Idioms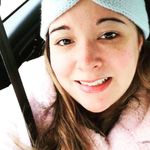 Jen Mc Monagle
August 7, 2020