Las posadas (¡mexican pre-crhistmas parties!)
Ya se siente la navidad por todos lados: casas, calles, escuelas, centros comerciales, zócalos... Eso a mí me encanta... disfruto desde finales de noviembre hasta principios de enero; sin duda es mi época favorita del año.
Entre las mejores cosas de la época navideña en México tenemos las posadas. Se trata de 8 fiestas que van del 16 de diciembre al 24 de diciembre; su trasfondo es religioso y muestra mucho de nuestra herencia española, pero los mexicanos nos las arreglamos para que también sean maravillosas ocasiones para pasárnosla bien con la familia y con los amigos.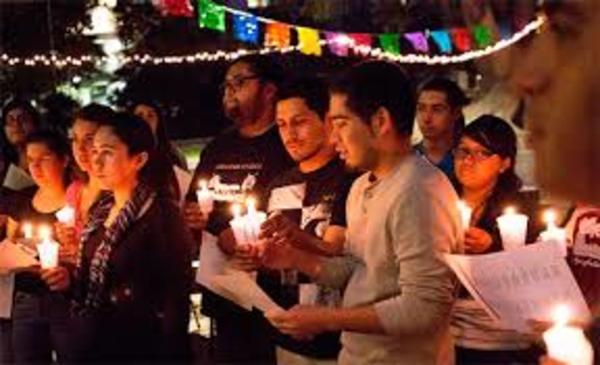 Les explico algunas de las cosas básicas que hacemos en una posada:
1. Los anfitriones suelen tener listo algo de comer (opciones muy variadas: pozole, antojitos, garnachas, tacos de guisado...) y la bebida estrella de la navidad: el ponche (hervimos agua con piloncillo, jamaica, canela y tamarindo y le agregamos frutas como perones, guayabas, cañas, ciruelas pasa y tejocotes... obtenemos una especie de té que sabe y huele delicioso); a algunos les gusta el ponche "con piquete", es decir, con un poco de alcohol, tequila, tal vez.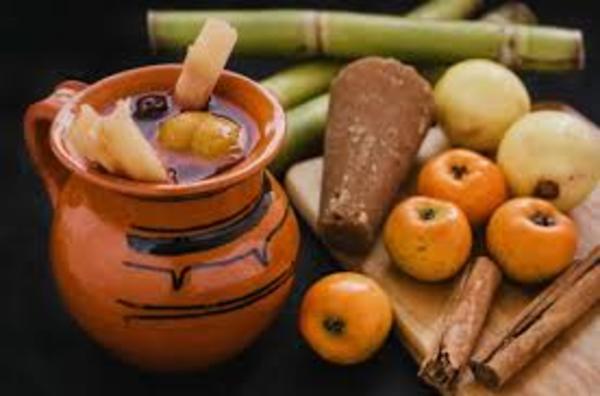 2. Pedimos posada, es decir, cantamos la letanía, que es un tipo de canción que representa el diálogo que podrían haber sostenido José y María cuando pedían posada... o sea, cuando pedían que los dejaran quedarse a dormir aquella noche en la que María estaba a punto de parir. Los asistentes nos dividimos en dos: unos salen de la casa y los otros permanecen dentro; cuando terminamos de cantar, los de afuera entran y así representamos que nosotros sí aceptamos a José y María... y al niño Dios, por su puesto.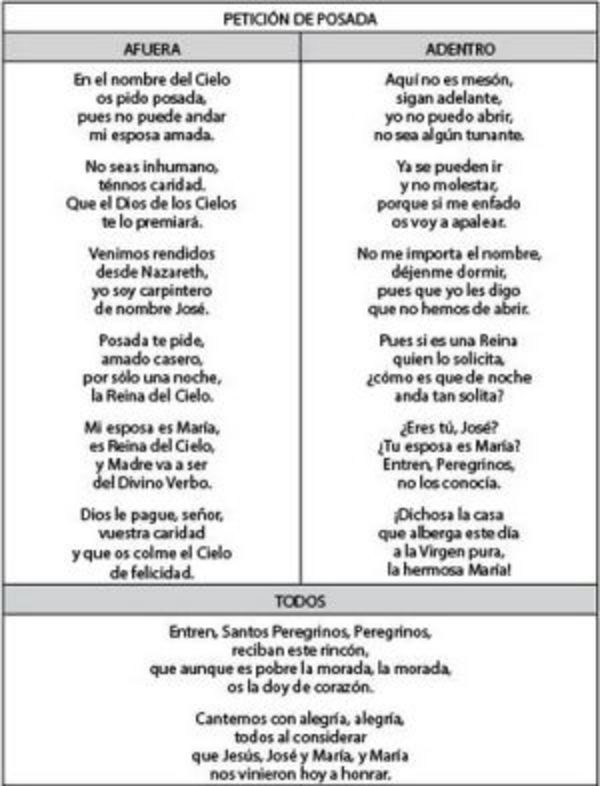 3. En algunas familias, se acostumbra rezar el rosario completo.
4. ¡Partimos piñatas! Claro que es la parte de las posadas que más les gusta a los niños y a muchos adultos. Antes se acostumbraba ponerles fruta, pero imaginarán que esa fruta, con tanto golpe, terminaba algo maltratada, así que ahora, muchos les ponen solo dulces.
5. La posada del 24 de diciembre se convierte, con el paso de los minutos, en la cena de navidad. Ese día algunas familias arrullan al niño dios, es decir, le cantan una canción de cuna a una estatuilla del niño Jesús, pues se considera que ya nació y está entre nosotros.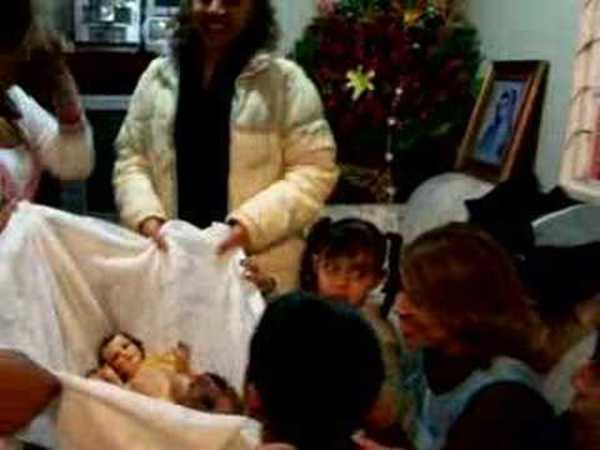 Ese niño dios arrullado sigue siendo importante por varias semanas, pueden leer este artículo que escribí sobre la fiesta de la candelaria, para que vean qué pasa después con él: https://es.verbling.com/articles/post/la-candelaria
Cada familia tiene sus costumbres y hay diferencias tanto en las recetas del ponche como en lo que hacemos en las posadas, pero en general así se nos van las noches decembrinas a los mexicanos. ¿Hacen algo similar en tu país?
Errata
: (mexican pre-christmas parties!). Sorry... I can non edit the little.
December 25, 2019
El Ratón Temeroso
Mynor Catú
January 24, 2020
Conviction Project Management
Sami muallum
January 24, 2020
Speaking "off the cuff"
Megan Fisk
January 24, 2020