Learn a language in one minute a day?
It's 2019! The New Year is upon us and with it new goals, personal challenges and expectations. I'm sure for many students and teachers on
Verbling
, focusing on their language learning is amongst their goals. After all according to
The Telegraph
the ten most common New Year's Resolutions are as follows with language learning featuring at number five:
Take a more active approach to health

Learn a new skill or hobby

Spend more time on personal wellbeing

Spend more time with family and friends
It is, however, as many of us know, incredibly hard to keep up with our chosen resolutions, we find we are often too busy or lose interest too quickly. Yet, perhaps there's a solution.
In Japanese culture there exists the practice of
Kaizen
, which includes the idea of the 'one-minute principle' for self-improvement. Kaizen originated in Japan. The word itself contains two roots — 'kai' (change) and 'zen' (wisdom). At the heart of this method is the idea that a person should practice doing something for a single minute, every day at the same time. Surely this is much less trouble than practising something for half an hour or even an hour a day? Anyone should be able to focus without any misgivings for just 60 seconds. In taking one little step at a time, you may achieve great results. It's important to overcome that lack of confidence you might have in your own abilities, as well as free yourself from those feelings of guilt and helplessness. You need to experience a sense of victory and success to move forward and one minute a day can give you that. When you're inspired by such feelings, you will gradually begin to increase the amount of time you spend doing the task which you have set yourself — maybe at first just for five minutes more, but then this will soon turn into half an hour, and then even longer after that. In this way, the one-minute principle lets you see the progress you're making right before your eyes.
Why not approach your language learning in this way? Supplement your
Verbling
classes by focusing on learning your language for just one minute a day. What about one minute of grammar practice? Or one minute of listening practice? Get yourself into a place where language learning becomes a part of your everyday routine. I think it's worth a try.
Let me know if you give it a go!
January 9, 2019
Mi vida antes del Covid- 19 (IMPERFECTO) A-2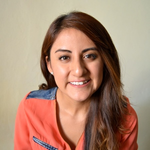 Alejandra Santiago
August 7, 2020
팔랑귀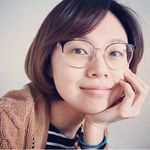 The Origins of popular English Idioms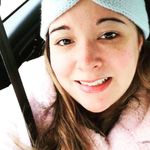 Jen Mc Monagle
August 7, 2020