Learn by having fun : 5 French songs of the 80's
There are different ways to French, either by speaking, watching French movies and series with subtitles or ...with music .
It is a good way to increase the compression of what you have read with what you have heard. Other than that, singing is a always a great and fun way to improve your french skills!
If you were from the generation that grew up in the 80s and still remember the top hits of your country, you may wonder what the French listened to around that period of time.
Not only to make you discover what was famous back in time, this is a also a way to practice french and at the same time get a lesson of culture of France in the Eighties.
Here are 5 songs (with lyrics) that will surely make you discover one of the greatest time of the 80's.
1.- Et tu danse avec lui - C.Jerome
https://www.youtube.com/watch?v=KLetuu2Ts5w
2.- Elle est d'ailleurs - Pierre Bachelet
https://www.youtube.com/watch?v=ZL7-3c-YKVs
Cookie Dingler - Femme Liberee
https://www.youtube.com/watch?v=JAQRWmAcmW4
4 - Indochine - L'aventurier
https://www.youtube.com/watch?v=YLkpzMr_Z84&list=RDYLkpzMr_Z84#t=7
5 - Renaud - Dès que le vent soufflera
https://www.youtube.com/watch?v=z1BWY1TrMi8
Our parents listened to these songs everywhere, whether at home on a sunday afternoon or on the road to vacations. They will always remain in our memories.
Singing forces you to pronounce the words correctly, since we want to imitate the tone and pronunciation of the artist. We may not have talent, but our pronunciation will be better.
Another advantage is that singing aloud we increase our confidence, very useful if we are embarrassed to speak in French with native people. And if you suddenly get the words, singing is a very good method to remember them and put them in context. You will see that the next time you hear some of the words you learned singing, you will understand exactly what is being said.
September 1, 2017
Learn by having fun : 5 French songs of the 80's
Mi vida antes del Covid- 19 (IMPERFECTO) A-2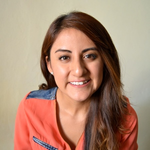 Alejandra Santiago
August 7, 2020
팔랑귀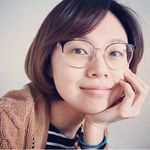 The Origins of popular English Idioms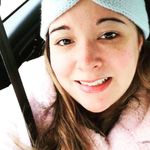 Jen Mc Monagle
August 7, 2020