Learn French Through Music
Learn French Through...Music?
Here's an interesting question for all of you: Do you think it's possible to learn French through "Music"? Believe it or not, but listening to music and familiarizing yourself with lyrics in a foreign language can be tremendously beneficial to you in your language learning journey. Not only does listening to music increase your comprehension levels and boost your vocabulary, but it's also a great way to fine-tune your pronunciation skills.
You're probably thinking "Hmm, what's the catch? I can't just sit and listen to music and then suddenly become fluent, right?". Well, if that's what you're thinking, then you're completely right. The real secret to this method is to not only
passively
absorb the beautiful words and tunes you're listening to, but to also
actively
process and engage with a song's lyrics. In other words, you need to switch your brain on and SING. Are you up for the challenge?
Ok, this sounds fun. How do I get started?
Step 1: FIND SOME GOOD SONGS
Find some good French songs. And get excited: Contrary to some misconceptions you may have, French music encompasses much more than schmoozy love ballads. You'll find everything from amazing Rap and Pop to classic chansons. So without further ado, let's get started. Here are some popular classics!
La Mer
by Charles Trenet. Read lyrics here.
La Vie En Rose
by Édith Piaf. Read lyrics here.
Ne Me Quitte Pas
by Jacques Brel. Read lyrics here.
Demain C'est Loin
by IAM. Read lyrics here.
Aux Champs Elysees
by Joe Dassin. Read lyrics here.
Step 2: CLOSE YOUR EYES, AND JUST LISTEN
Before you begin reading or translating any lyrics, start by closing your eyes, and just listen to the song. Don't forget to relax and enjoy! Secondly, try to understand as much as you can by just listening. Don't worry if there are parts you don't understand. There may be several phrases, words and expressions that just sound like gibberish to you at this point. That's ok!
Now, Google search the lyrics to your song(s). Or, simply use the links provided above in this article! Read the lyrics in the original language first (in this case, in French). Identify the parts that you understand, and the ones that don't make sense to you yet. Is the artist trying to convey a general message to the listener? What is the song about? Is it about love, hate or friendship? Use Google Translate or a translated version of your lyrics to answer these questions, and to fully understand every piece of the song. Once you'll filled in all the gaps in your knowledge, the real fun begins.
Step 4: START SINGING, WITH LYRICS
Re-listen to the song while reading the song's lyrics at the same time. If you can, start singing! Practice either privately, or together with friends or your teacher. Do this over and over, multiple times.
Step 5: SING, WITHOUT LYRICS
Gradually, you should start being able to sing without looking at your notes. This means you've learned the song by heart. Well done! You can now impress your friends, loved ones, and - your Verbling teacher. Getting this far is a fantastic achievement. Be sure to pat yourself on the back.
Step 6: RECORD YOUR VOICE
(Optional) If you wish, feel free to record yourself. Listening to your own voice will allow you to identify further areas of improvement. Don't be embarrassed though! Everybody knows it can be strange to listen to your own voice - even in your own language. You can use your mobile phone to complete this final step.
Whether you notice it or not, learning lyrics in a foreign language and knowing how to recite them to the sound of music has tremendous benefits beyond improving your articulation skills. Not only will this exercise help loosen up important muscles in your guttural and nasal areas to enable you to master the French phonetical system. It will also enhance your confidence. Lastly, it's a very fun way to immerse yourself in the French language. Music is a huge part of France's cultural history, and if you ever move or travel to France, I can guarantee you that you'll impress the French if you can sing along to their songs.
July 21, 2017
Mi vida antes del Covid- 19 (IMPERFECTO) A-2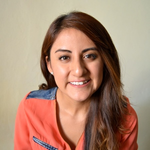 Alejandra Santiago
August 7, 2020
팔랑귀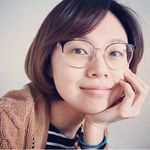 The Origins of popular English Idioms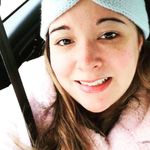 Jen Mc Monagle
August 7, 2020