Learning Multiple Languages Has Many Benefits
Learning a new language can have many benefits beyond just being able to communicate in a different language. Many students learn a new language because they need it for work, school, or maybe because they would like to travel to another country. However, learning a new language has so many benefits that we may not even think about!
Learning a new language boosts brain power. It keeps the brain actively thinking about, and recognizing the new language structure. The brain works hard to understand and make good use of the language. This will help to improve reading, speaking, negotiating, and problem solving skills. By switching from one language to the other, the brain is forced to improve multitasking skills. Learning a new language can help improve memory. Having to remember vocabulary and grammar structures, while using it in conversation, will continue to improve the memory.
Dr. Thomas Bak, lecturer at Edinburgh's School of Philosophy, Psychology, and Language Sciences, created studies to support these claims. He observed cases for dementia in India that developed later for those who knew multiple languages. These findings created an interest to run further studies.
In Dr. Thomas Bak's most renowned study in 1947, he tested about 853 participants. Every patient was around 11 years old. The patients were then retested in 2008 and 2010. Most of the patients were near the age of 70. He discovered that the bilingual patients tested better than expected. Bak used the baseline score from the initial tests when they were 11 to predict their performance. If the patients scored poorly at age 11, then they would likely score poorly when they were older. Bak discovered that by learning a new language in adulthood, that the learner is not too old to receive these benefits.
Sweden has performed studies that have helped understand the benefits of learning a new language on the human brain. Swedish researchers conducted a study using two different groups of scholars. The first group studied other languages. The second group studied non-linguistic subjects. By using MRI scans, they discovered that the brains from the group that studied multiple languages grew in size. The brain sizes of the group that studied a different subject did not change. Growth was mainly discovered in the hippocampus region of the brain, and different sections from the cerebral cortex. These parts of the brain are used during language skills.
Johan Mårtensson, an investigator of psychology at Lund University, in Sweden was quoted saying: "Even if we cannot compare three months of intensive language study with a lifetime of being bilingual, there is a lot to suggest that learning languages is a good way to keep the brain in shape."
Learning a new language can also help to improve the native language. By developing and learning a new language, the learner can also become more aware of vocabulary, grammar, conjugation, idioms, sentence construction, comprehension, and conversation in the native language. This can also help to create a more alert brain by developing the perception skills, as well as the decision making skills.
Learning new languages can open the learner up to new cultures and different experiences. This helps a student to become more accepting and open minded about other cultures, and different ways of going about life. Understanding another language opens up so many more job opportunities. With another language under the belt, it can provide an advantage over others who can only speak one language. According to a study by New American Economy (NAE), between 2010 and 2015 the job postings aimed at bilingual workers grew from 240,000 to 630,000.
One of the most important benefits of learning another language is that it can improve and build self-confidence. Proving capability of doing something that seems so difficult, like learning a foreign language, provides more confidence for the learner. This can help in so many different areas of life that may not have been so obvious before.
Learning a new language has helped me in so many ways. It has made me a better teacher because I understand how difficult it can be to learn a new language. It gives me more patience, and self confidence to travel. I hope that you may find this article inspiring to go out and achieve things you never thought possible before learning a new language!
December 20, 2017
Learning Multiple Languages Has Many Benefits
Mi vida antes del Covid- 19 (IMPERFECTO) A-2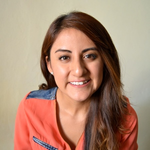 Alejandra Santiago
August 7, 2020
팔랑귀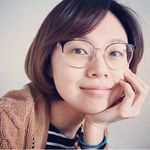 The Origins of popular English Idioms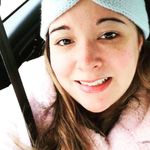 Jen Mc Monagle
August 7, 2020