"Want to learn a new language in a fun and exciting way? Immerse yourself with the culture, the country, and the language itself."
A teacher of mine said this to me many years ago, when I just started my journey in learning Japanese. Since then, I become a believer of that statement!
Now, being someone on the other side of the table, sharing my native language, Bahasa Indonesia, to others, I hope I can help the process through a series of "stories" on the culture and country.
The protagonists of this story are two girls, Annisa and Kartika. They enjoy to travel around Indonesia, and their first stop is a place called
YOGYAKARTA (JOGJAKARTA
). When they arrive in Yogyakarta, they notice the number of motorcycles in the town. The town is so busy, yet lively.
After checking-in to their hotel, they decide to go to
JALAN MALIOBORO
, one of the major shopping streets in the city.
WOW! There are many things around here, stores and eating places alike. Annisa who likes to shop says, "Oh, I am lost. There is
BATIK
, handicraft, and clothing stores! I can't decide." Kartika, who is more into food shout, "OMG 😋, do you see…there are many
LESEHAN
(open-air restaurant) to choose from. Help!"
Since both of them can't decide whether to shop or to eat, they choose the third option… watching street artists, like musicians, painters, and others….
After walking for a while, it's finally time to eat, and Kartika is so excited. She says, "We have to try
GUDEG
(a dish made from young jackfruit cooked with coconut milk), then we shall go for
MIE DJOWO
(traditional fried noodle) and
BRONGKOS
(a dish mainly made of beef, tofu, eggs, kluwak and coconut milk). Oh yeah, and for the dessert, let's buy
BAKPIA
(a small pie made of green beans and other flavours)." Annisa responds, "Ok! On."
After the hearty meals, they plan for their next day trip to
BOROBUDUR
…. (to be continued)
Note: Want to know more on those CAPS and BOLD words, do find their complete descriptions and pictures on the internet and be immersed with Yogyakarta
😎
June 16, 2020
Mi vida antes del Covid- 19 (IMPERFECTO) A-2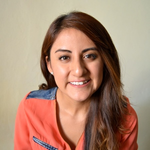 Alejandra Santiago
August 7, 2020
팔랑귀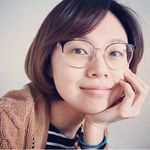 The Origins of popular English Idioms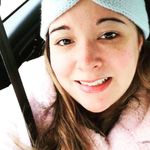 Jen Mc Monagle
August 7, 2020