Previous episode: Annisa and Kartika, two best friends who enjoy travelling around Indonesia, arrived at their first stop
YOGYAKARTA (JOGJAKARTA
). They went to the
Malioboro
and enjoyed the local food (
GUDEG
,
MIE
DJOWO
,
BRONGKOS
, and
BAKPIA
).
After all the great food, the girls are happy and decided to stroll along the
Malioboro
street. The road is around 1km long and lively with shops and people alike. They decide to explore Malioboro by walking instead by taking
BECAK
(pedicab) or
ANDONG
(four-wheeled horse-drawn carts).
Annisa suddenly stops. "Let's go to this handicraft stores! They seem to have many interesting goods. The
BATIK
looks nice and comfy." Once inside the store, the girls are excited with the "window" shopping. "Wow, they made of shellfish….and this one made of rattan". The time flies when you have a good time, so it seems. Continuing their stroll, they reach
BERINGHARJO
market. "Ooh, more things are sold here! Annisa, look at this silver jewelries. Aren't they beautiful?", "Yes, indeed!".
The night falls and they make their way back to the hotel. "I'm so excited for our trip to
BOROBUDUR
tomorrow", "You bet!". The next morning, they wake up early morning to see the sunrise at Borobudur. Reaching there, they go to the tourist information centre. "Borobudur is a Buddhist temple which was built between the 8th and 9th centuries. This is one of the biggest Buddhist monuments in the world," the tour guide explains to them. "The temple has seen its great and worst days. After the complete restoration, Borobudur was listed as a World Heritage Site in 1991", he continues. "Wow, it is huge!", Kartika says with full of admiration. "Let me bring you to this particular section to see the sunrise." The girls follow the tour guide and wait patiently for the sunrise. Finally, the moment arrives…. " What a beautiful view! I'm glad we come to see this greatness, today!" Annisa says quietly.
After spending sometimes to walk around the area, they leave Borobudur and go back to the city. "I want to stay longer in this city…", Annisa says to Kartika. "So do I. But I guess there are more things out there waiting for us 😃".
Note: Want to know more on those CAPS and BOLD words, do find their complete descriptions and pictures on the internet and be immersed with Yogyakarta
😎 .
June 23, 2020
Mi vida antes del Covid- 19 (IMPERFECTO) A-2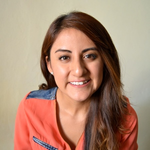 Alejandra Santiago
August 7, 2020
팔랑귀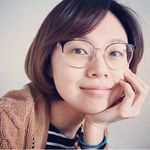 The Origins of popular English Idioms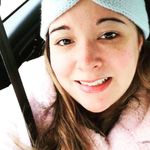 Jen Mc Monagle
August 7, 2020