So, I'm guessing if you are here is because you want to learn Spanish. As a native Spanish speaker who has also dedicated more than 20 years of her life learning a second language, I can relate to the initial struggle this might carry. Sometimes it's hard because your mind is faster than you mouth, there's so much you would like to communicate but you simply don't have the tools or you get too nervous.
It will take traveling to a whole new level.
Spanish is the official language in 20 countries and several other territories. If you are a keen traveller, or wish to become one, learning how to communicate with the locals will enrich your experience in unimaginable ways. You'll be able to mingle and take part in everyday interactions, grasping a deeper understanding of the culture.
You won't have to limit yourself to the touristy areas where English is expected to be spoken. How about finding the hidden hot spots only a few lucky ones get to enjoy? It's a win-win situation, if you ask me.
Learning a new language should be approached as an exciting journey with really no finish line, there's no limits. However, this does not mean you will have to wait a long time in order to be perfectly fluent, no way! Start today and you will find so much pleasure in applying what you've learnt in class. Whether it's asking for directions, reading the menu at a restaurant or telling the taxi driver where to go, you will feel so satisfied!
Most people will appreciate you are trying hard and do their best to help you. Spanish speaking countries are known for their warmth and joy, which is expressed through lively music, colourful clothes and amazing food... Ah, the food! Any foodie will be extremely delighted to walk into a market and be hooked by unknown flavours and aromas.
This is what I am here for: I will help you with realistic and pragmatic aspects of the language, as well as with getting rid of your shyness. Spanish is an absolutely beautiful language full of different rhythms, sounds and colours. Being able to understand it will open up a whole new world of art, music and culture in general. There are so many hispanic artists: Pablo Picasso, Frida Kahlo, Diego Rivera, Salvador Dalí, to mention a few, and incredible writers such as Jorge Luis Borges, Arturo Perez-Reverte, Isabel Allende, Gabriel García Márquez or Julio Cortázar. Imagine being able to read their original words, the way they intended them, no translation needed!
My approach to teaching is simple but deep, I like to make it an enjoyable experience because acquiring a new language is a life-lasting skill, that's why it can sometimes feel tedious. By getting to know you and your personal interests and needs I can adapt my lesson planning.
Send me a message to try a class with me, I can guarantee good conversation and well prepared lessons!
December 26, 2018
Mi vida antes del Covid- 19 (IMPERFECTO) A-2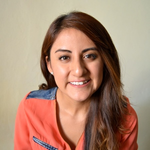 Alejandra Santiago
August 7, 2020
팔랑귀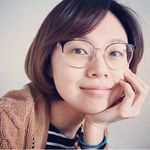 The Origins of popular English Idioms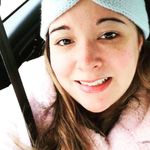 Jen Mc Monagle
August 7, 2020