Linguistic Root of Thai Greetings word "Sawasdti" (Sawasdee)
Sawasdti" or Sawasdee (means well being, prosperity, auspiciousness) was an official greeting, used on 22 January 1943. Declared by Field Marshal.Plaek Phibunsongkhram, a Leader of the Siamese revolution of 1932 transforming Thailand from an absolute monarchy to a constitutional monarchy. Since he became the 3rd Prime Minister of Thailand in 1938, he established a de facto military dictatorship and allied Thailand with Imperial Japan in World War II. Field Marshal.Phibunsongkhram launched a modernization campaign known as the Thai Cultural Revolution that included a series of cultural mandates, changing the country's name from "Siam" to "Thailand", promotion of the common Thai language and changing Thai greetings word from "wâi"(1) became "sawàsdti" This was compulsory, Thais needed to say it with or without willingness.
On the other aspect, "Sawàsdti" had the same linguistic root as The swastika is a geometrical figure and an ancient religious icon in the cultures of Eurasia. It is used as a symbol of divinity and spirituality in Indian religions, including Hinduism and Buddhism.
The word swastika comes from Sanskrit: स्वस्तिक, means conducive to well being and auspiciousness. In Hinduism, the symbol with arms pointing clockwise (卐) is called swastika, symbolizing Suriya (Sun), prosperity and good luck, while the counterclockwise symbol (卍) is called sauvastika, symbolizing night or tantric aspects of Kali. While in Buddhism it symbolizes the auspicious footprints of the Buddha.
In the Western world, it was a symbol of auspiciousness and good luck until the 1930s when the right-facing form 卐 became a feature of Nazi symbolism as an emblem of the Aryan race. As a result of World War II and the Holocaust,
Most of Thais use Sawàsdee for whole day greetings. Yet, there can be separated into 5 duration greetings (mostly used for a novel, poem or formal speech) are:
1. Arun Sawàsdt. = Good Morning
2. Tiwa Sawàsdt. = Good Afternoon
3. Sayan Sawàsdt = Good Evening
4. Ratree Sawàsdt = Good night
Sawasdt is also used to compound with other 3 words are:
Sawàsdi-bhâp = Safety, Security,
Sawàsdi-Mongkhon = Auspiciousness
By the way (1), wâi is used nowadays as a verb means to salute, to pay respect, or to apologize, consists of 2 hands pressed together. The higher hands are held in relation to the face, the more respect the giver of the wâai is showing.
June 2, 2020
Linguistic Root of Thai Greetings word "Sawasdti" (Sawasdee)
Mi vida antes del Covid- 19 (IMPERFECTO) A-2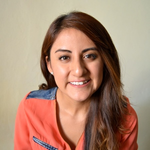 Alejandra Santiago
August 7, 2020
팔랑귀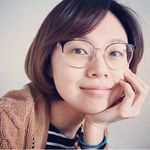 The Origins of popular English Idioms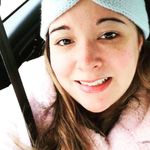 Jen Mc Monagle
August 7, 2020