I get it - reading is tiring and sometimes we fall asleep before we can turn the page. Reading in a foreign language is even more exhausting. But wait, I can help. With just a few hours practice per week, reading can
transform your language
and increase your confidence in your learning. Here are some compelling reasons to keep reading (and not just this blog), along with some tips for places to find easy material.
If you finish an article, a magazine or a book in a foreign language you'll know you can do it. You'll get an immense sense of pride from completing your mission.
The
payoff is the
story
. You might choose to buy the English version of your favourite book and read it again. At least you won't be confused by the characters or plot.
In fact, there are loads of great places to find stories. Oxford University Press are offering their entire English Readers series for free download until July 2020. Project Gutenberg offers digital copies of classic works for free - Why not start with Tom Sawyer, Treasure Island, or Sherlock Holmes?
Another idea is to start small. Short stories are a good way to build your confidence and finish a work of fiction in English. This site has links to hundreds of classic tales. Want to talk about something you've read? I run a free Short Story Club for learners of English on the first Monday of each month. Come and join us.
It's easy to
keep abreast
of the latest world developments by reading news in English. Stories are short, informative and simple to digest, with pictures and graphics to help.
If you are living abroad, it can be important to read the local news to learn of any developments that might affect you and your life. If you want to read familiar stories about your own country in English, why not try a newspaper website like The Guardian which has different sections for countries around the world.
For an easier read, you can try the interesting stories posted on Engoo Daily News or News In Levels.
Reading should be something you
look forward to
. Why not treat yourself to something you love. You could buy a cookbook in English to practice following recipes.  Or what about subscribing to some magazines for to brighten up your house? Have you ever wanted to browse National Geographic or Cosmopolitan over coffee? Find ways to motivate yourself to pick up things containing English words. Subscriptions are also great because they get you into a routine of weekly or monthly reading.
English is the language of learning
The academic world and the internet are mostly written in English. So, if you want to
learn and develop your skills
, then reading in English is a must. Whether you need to digest complex papers from a journal or a blog about your favourite hobby, it is likely that it will be in English.
Remember not to rush. Take your time to read and understand the content. You can always ask questions to colleagues or on online forums. If you are pushed for time, it's possible to bookmark or even print articles.
Another option is to study a course for free. Both Coursera and Future Learn offer hundreds of courses from top universities for free? Want to learn about computer coding, study world history or discover more about health and nutrition? This is the way to do it in English.
So now you know
where
to find these great reading resources in English,
how
can you ensure success?
1.
Get an e-reader
. Phones are a distraction and we tend to skim through online articles. If you invest in a device for reading it will keep you focused on books. You can see your progress, you're more likely to browse and buy English books, and there is even an in-built dictionary to help you.
2.
Keep a pen and paper handy.
It is important to interact with the words you read by highlighting and underlining them, writing them and copying them. Keeping a book with words and phrases you've learned is the first step to being able to use them in conversation or writing.
3.
Install
this button
.
Instapaper is a button for your web browser that allows you to save text for later. If you don't have the time or the energy to read an English page, just click the icon and read it on your device during your scheduled reading time.
4.
Set yourself a goal.
 Nobody succeeds without a goal. We have to know what we are working towards to get there. So write down an objective. Read and summarise a newspaper article; read a magazine cover to cover; finish your book by the end of the month. If you believe it you can achieve it!
5.
Create a habit
- The reason many students fail to read in English is that they rush and try to do it all at once. That way, you'll feel like Pooh at the top of the page. Reading
IS
hard, so schedule time to work at it and train yourself to improve. It doesn't matter if it is 10 minutes a day, or if you set aside one evening a week to read something in English. Stick to it for thirty days and you will create a positive habit.
6.
Talk about it.
 Tell people about what you have read in English. Boast about it. Shout it from the rooftops. You could join a discussion on a forum like Reddit, create a Goodreads or talk to friends or other learners. Remember, you are always welcome at my monthly online Short Story Club.
Make a plan for your reading journey. I wish you every success.
June 9, 2020
Mi vida antes del Covid- 19 (IMPERFECTO) A-2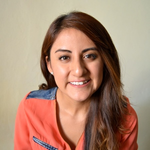 Alejandra Santiago
August 7, 2020
팔랑귀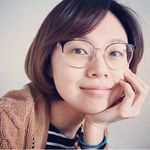 The Origins of popular English Idioms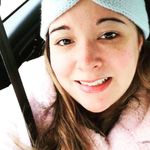 Jen Mc Monagle
August 7, 2020