Modal verbs
are a part of the larger group called
auxiliary verbs,
which are verbs that can't be used on their own. They need to used along with another (main) verb.
The following are all modal verbs:
can, could, may, might, must, shall, should, will, would
.
They provide additional information about the verb that follows them.
Modal verbs are used to express ability, obligation, permission, possibility, make requests and offers, and give advice. They can have more than one meaning, which depends on the context they're used in.
● You
can
go now (permission).
● I
can
play the guitar (ability).
Subject + modal verb + infinitive (without to)
Modals are different from normal verbs:
1: They don't use an 's' for the third person singular.
2: They make questions by inversion ('she can go' becomes 'can she go?').
3: They are followed directly by the infinitive of another verb (without 'to').
I
can
speak English (NOT: I can to speak English)
He
can
speak Spanish (NOT: He can speaks Spanish)
Modal Verbs in Negative Form
Modal structures are made
negative
simply by adding
"not"
You
mustn't
walk on the grass.
Modal Verbs in Question Form
Question forms are made with modals, by swapping the order of the subject and modal verb, so that the modal verb is first.
Can
I have another piece of cake please?
Please note: the following uses are only some of the various ways the following modal verbs are used.
We use 'can' and 'could' to talk about a skill or ability.
Can refers to ability in the present and could refers to ability in the past.
She
can speak
six languages (present).
My grandfather
could play
football really well when he was young (past).
Asking for/Giving Permission
Can and could are also used to ask for permission to do something.
Could is more polite than can.
Could I borrow £10 from you?
Can is used for giving permission (but not could).
NOT - You could go to the party (mistake. This refers to a future possibility, not giving permission)
Expressing a future possibility
There is a chance that something is true or that there is a possibility of something happening.
Note:
might
is used more frequently than
may
in spoken English, because may is very formal.
I
might
go to the movies tonight (but I'm not sure).
She
might
be late because of the public transport strike.
Could
is also be used to refer to a future possibility.
I'm stuck in traffic. I
could
be late.
To ask for/give permission
May can be used to ask for and give permission in a very formal and polite way, however
can and could are
used more frequently than
may
in spoken English, because may is often too formal.
Must is used to express obligation or duty,
such as laws and regulations.
You
must
carry your ID on you at all times in some countries.
You
must
wear a seatbelt at all times.
The structure
have/has to + infinitive
can also be used to refer to obligation, although this isn't a modal verb.
I have to wear a uniform to work.
He has to pay his bills every month
Must
expresses obligation imposed by the speaker while
have to
expresses external obligation.
Teacher: You
must
complete this essay by Friday
Student: We
have to
complete this essay by Friday.
When we want to refer to
"no obligation"
and that we have a choice we use
"not have to"
I don't have to work at the weekend.
She doesn't have to register to vote.
REMEMBER
: Musn't (must not) doesn't refer to no obligation. Instead this means that something is prohibited.
Mustn't
= it is prohibited; it isn't allowed
Don't have to
= no obligation; you aren't required to do something
As mentioned above,
mustn't
is used to refer to prohibition.
You
mustn't
use your phone while driving.
You
mustn't
carry liquids in your hand luggage at the airport.
Must is also used to make deductions - when we're sure that something is true
We use this when we feel certain that something is true (based on evidence).
You haven't eaten all day. You
must
be starving!
Used to give advice, make a recommendation/suggestion (but it isn't an obligation)
Does your tooth still hurt? You
should
make an appointment with the dentist.
I think you
should
study for the test so that you don't fail.
Shall
is not used very much nowadays. The most common use of
shall
in everyday English is for offers or suggestions: "Shall I ...?" or "Shall we ...?"
Note
how both of the following sentences can easily be replaced by
should
.
Shall
I get a pizza for dinner tonight?
It's cold.
Shall
I close the window?
Used for things that we decide to do at this present moment.
This is when you make a decision at this particular moment in the present, in a spontaneous way.
Oh no, it's starting to rain!
I'll
call us a taxi or we'll get soaked, if we try and walk there.
To make a prediction about the future
I think the world will end in 100 years.
To make an offer, a promise or a threat.
You look tired.
I'll
finish the dishes for you.
Don't worry, I
won't
tell anyone.
If you say anything
I'll
kill you!
We can use
WON'T
(will not) when someone refuses to do something.
I told him to clean his room but he
won't
do it.
She
won't
listen to anything I say.
Used to make a polite invitation or offer
Would
you like to go for dinner with me?
Describe a hypothetical situation
It
would
be nice to be rich.
Nobody
would
believe me if I told them I had seen a UFO.
Before the internet people
would
send letters to each other.
Wouldn't: Used to describe a past unwillingness (refusal) to do something
He said he
wouldn't
help us.
Complete the following sentences with the correct modal verb:
can, could, may, might, must, have to, should, shall, will, would.
In some of the sentences, more than one option is possible.
Take note
of whether the sentences are in positive, negative or question form.
Example: You've got plenty of time. You _____don't have to______ hurry.
1. George has travelled a lot. He ____________ speak many languages.
2. I can hear you very well. You _________ shout.
3. I'm not sure where I will go for my holidays, but I ___________ go to Italy.
4. She ___________ eat so much chocolate because it's bad for her figure.
5. __________ you like a snack?
6. I _____________ understand him.He should speak louder.
7. It's later than I thought. I __________ go now.
8. You __________ get a personal trainer if you want to get in shape.
9. Talk to Ann about your problems. I'm sure she _________ help you.
10. You ___________ clean the bathroom because I've already done it.
11. You ___________ be tired because you have worked very hard.
12. Oh wow, you're moving to New York next month. That's fantastic! I think you ___________ love it.
13. He __________ come to my party because he is ill.
14. ___________ you help me carry this heavy box up the stairs please?
15. It isn't very important. You ____________ do it now. You _________ do it tomorrow.
16. __________ you speak many languages?
17. I don't know what I'm doing this weekend, but I _________ go to York.
18. Smoking is very unhealthy. You _________ quit.
19. You _________ have a passport to visit most foreign countries.
20. It ___________ be great to live in a different country.
April 25, 2019
Mi vida antes del Covid- 19 (IMPERFECTO) A-2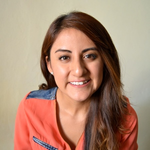 Alejandra Santiago
August 7, 2020
팔랑귀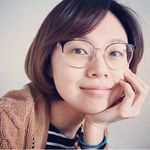 The Origins of popular English Idioms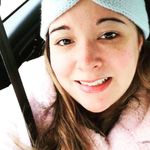 Jen Mc Monagle
August 7, 2020