Music and Language -- A More Natural Way to Learn
Music: The road to perfect pronunciation
Music is something that all languages and cultures share, and when it comes to learning a language, music is a very useful tool to bridge the gap. For many of my students starting off with English, the pronunciation was one of their biggest worries. They are often afraid to speak, for example, because of the fear of an accent.
This is where listening to the music of your target language can help.
Accent Reduction and Music
I have found that the best way to begin to acquire the accent you are looking for is to always be surrounded by the language you are learning, and the accent you want to get. This, of course, is not always easy, or even possible. However, listening to music in your target language is a good option. Constantly hearing the accent you want to learn, even if it is just through music, can help you start learning the accents you want to speak.
In the real world, English speakers will not always speak slowly and clearly. They will not always wait for you to understand before moving on, or repeat what they said. This is why speech comprehension is so important when working internationally.
You can learn to understand faster and more unclear English speech by listening repeatedly to specific songs. Learning to recognize words when they are not completely clear is an incredible skill to have when talking in the English world. 
The best way to practice pronunciation through music is to sing along to the songs. Whether you are actually singing, just mouthing the words, or thinking the words in your head, your brain is automatically training you to pronounce and recognize the words in the music.
Music is an enjoyable pastime around the world and listening to it is something that most people do to relax or cool down after a long day at work. Trying to treat listening to English music as a learning experience can actually lessen the effect of listening, so just kick back, relax, and don't think too hard about it. As you keep listening, the accent and the words will steadily improve. You'll be shocked by your progress, I guarantee it.
So where can I find English music to listen to?
I have created a Spotify playlist of clearer English music to start with, but I recommend eventually you find music that you like -- after all, it's no fun to listen to music that you don't enjoy.
https://open.spotify.com/playlist/1iP78ea62e4nIIdIaCtK5m?si=7xxhNi6qSam31mK_j_D0Gw
I love to use music and other natural learning techniques in my lessons to supplement regular teaching styles. If this is interesting to you, feel free to message me. I'd love to meet you!
30 de enero de 2020
Music and Language -- A More Natural Way to Learn
Mi vida antes del Covid- 19 (IMPERFECTO) A-2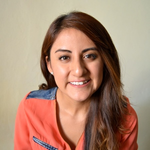 Alejandra Santiago
7 de agosto de 2020
팔랑귀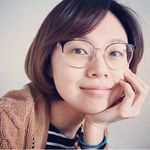 Abby H
7 de agosto de 2020
The Origins of popular English Idioms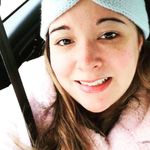 Jen Mc Monagle
7 de agosto de 2020