Dealing with cold- or flu-like symptoms, which are also shared by some of the Coronaviruses, including Covid-19? Well, whenever I do, although it's getting rarer over the years, I know just what to do to knock them out at the first sign. I make my trusted health remedy.
It contains all kinds of healthy goodies that each have specific healing and immune boosting power. Plus, they don't cost an arm and a leg. The good thing is that you might have them in your kitchen right now!
lemon with seeds (freshly squeezed juice)

garlic (2-3 chopped cloves)

red chili pepper (preferably freshly chopped but powder is okay)

honey (at least 1 tablespoon or more if you like it on the sweeter side)
turmeric (preferably freshly chopped but powder is okay)
Simply, place a cup or so of water in a pot and add all your ingredients, except the honey. Boil for 2-5 minutes, depending on how strong you want the taste. Pour into your cup. I like having the flesh of the ingredients in mine for texture; however, you can strain yours if you prefer. Add your honey and stir. Let it cool down before drinking. 
If possible, drink this when you first feel symptoms coming on to stop whatever it is before it strengthens, which is what I do. However, it still helps if you drink it later in the stages of your ailment. Drink it everyday til you feel you are healed. If possible, make it right before you go to bed as it will work while you sleep to fight the bacteria or virus causing your ailment while your body is at rest which is best, but you can drink it at other times, as well.
I would also suggest cutting-out dairy. It has mucus in it, although some debate this. So, if you are dealing with an ailment that involves mucus, dairy will add to it, and lengthen the duration of your ailment. (Though many U.S. doctors know this, they only tell patients to refrain from dairy when they are experiencing cold- and flu-like symptoms but don't tell them it's because of this for a very specific reason.) Almonds have just as much calcium if not more if you are concerned about calcium deficiency, and you don't have to eat that many (about 6 or so) to meet your daily calcium requirement. They have almond milk too if you want a milk replacement. Just try to get the unsweetened one with as few ingredients as possible or make your own.
I'm aware that what works for one may not work for another and not everything suits everyone for various reasons.
I just wanted to share what has worked for me and always suggest people do their own research
, NOT solely accepting any one person's word about anything including mine, so that you own the choices you make instead of blaming others if things don't turn out as you like. Have a health remedy you'd like to share? I'd love to hear it. Happy healthy living!
May 13, 2020
Mi vida antes del Covid- 19 (IMPERFECTO) A-2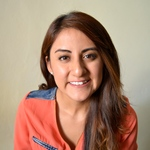 Alejandra Santiago
August 7, 2020
팔랑귀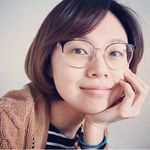 The Origins of popular English Idioms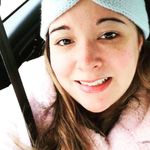 Jen Mc Monagle
August 7, 2020