It is not a big city, we are less than 1 million, it's quite livable, there's traffic but not too much, there's people but not too much, so you can move easily here also by bicycle.
The city centre is beautiful and ancient, we have some Roman ruins, lots of monuments, very interesting buildings of different ages and styles (Roman, Medieval, Renaissance, Liberty, Baroque…), beautiful museums to visit, nice squares where you can have a coffee with friends, amazing royal residences, Turin was the first capital of Italy.
There are also nice parks where you can play, run, ride your bicycle, play your guitar with some friends or just relax.
The symbol of the city is Mole Antonelliana, the higher building here, inside there is the wonderful Cinema Museum where you can sit on a comfortable chaise longue with speakers and watch some pieces of movies.
The most important things to visit here are the Egyptian Museum, it's the second one in the world (after Il Cairo), the Holy Shroud, the self-portrait of Leonardo. But there are lots of more interesting attractions but less known.
So I can suggest you, if you are looking for something not really touristic, to start your day having a good cappuccino (frothed milk with coffe) with briosche in one of the bars, there are many in every street. So you can walk in the center, there are very nice squares, and lots of streets and squares are connected by arcades, the Royal Family (Savoia) have wanted these so they could also walk on rainy days!
When you walk you have to remember every now and then to glance up to see the beautiful buildings, ancient houses, carefully restored with their bay windows (bovindi).
If you are tired of walking you can relax in a bar drinking a coffee (caffè espresso), italian coffee it's very strong, the taste and smell are very aromatic! In the city centre there are too many places you can stop and sit, but if you want a good place you can enter in Palace Madama (is the palace in the middle of Piazza Castello) and reach its old bar, here you can relax watching the very beautiful royal porcelains. You don't need to have a ticket to enter in the bar.
Otherwise you can go in Circolo dei Lettori (Via Bogino). This is a quite place you can find also international newspaper to read during your break.
Now you are ready to continue your visit, so you can take Via XX Settembre and passing in front of the Duomo, you will arrive in front of the Porta Palatina, the oldest city gate (I century b.C.), here there's an archeological park with some Roman ruins. Very close you can go to the biggest market in Europe, Porta Palazzo, …it's a vibrant, colorful, noisy place, really multicultural, than here you can find food from all part of the world, tropical fruits, strange vegetables, bread and meat, spices and sweets typical of different countries.
In Turin every district has its own market open every morning during the week, but Saturday all day is good to buy.
One of the most interesting museum here is MAO (Oriental Art Museum). It is in Quadrilatero Romano, a quite place during the day and very eventful in the night time. So I suggest you to have a walk in these streets and if you see an open main entrance, try to watch inside, you can find very beautiful courtyard. This is a retrained district and some years ago started to be very famous because of "apericena". What is it? All bars in this part of the city propose you a very big buffet, with different kind of dishes (pasta, rice, vegetables, appetizer, olives, bruschette, ….) if you have a drink you can eat what you want from this buffet, every times you want…the price is usually 7/10 euro.
But this is not the only place you can find it, now it's very cool going to have an apericena in San Salvario, close to Porta Nuova Station. This area was recently redeveloped too, so every day there is a new restaurant or bar.
Other interesting places to visit are the Borgo Medieval, in Valentino Park, it's amazing, but you have to know it isn't an original building of that period, it was built in 1884 for International Exposition. Very close to it, there's the Rockery Garden, a beautiful place where you can relax and sit under the shade of trees watching the different colors of several flowers.
Otherwise if you prefer a more alternative place there's MAU (Urban Art Museum), this is an outdoor museum made by normal buildings (houses and offices), but the facades are painted in various ways.
In Crocetta district it's very nice to visit the pedestrian area, because there are so beautiful buildings, here you can have an idea of the aristocratic life in the past.
April 29, 2020
Mi vida antes del Covid- 19 (IMPERFECTO) A-2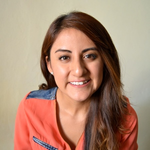 Alejandra Santiago
August 7, 2020
팔랑귀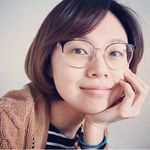 The Origins of popular English Idioms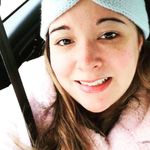 Jen Mc Monagle
August 7, 2020