Do you want to pass examinations in Greek? Do you want to officially certify your Greek language skills? Do you want to study or work in Greece?
Although Greek is not as popular as English or Spanish there are of course official Greek examinations taken place around the world!
Maybe you do not know it but the only official foundation for organizing exams in Greek worldwide is the Center for the Greek Language – Κέντρο Ελληνικής Γλώσσας. It is equivalent to British Council, Institut Français, Goethe-Institut etc. The Center for the Greek Language is a state foundation situated in Thessaloniki, Greece and administrated by the Ministry of Education. This center is responsible for fostering and supporting Greek language and culture in the four corners of the world.
Certificate of Attainment in Greek – Ellinomatheia – Ελληνομάθεια
The Centre for the Greek Language organizes examinations for six levels of attainment in Greek from Α1 to C2. The levels are linked to the corresponding levels of the Common European Framework of Reference for Languages. The three lower levels examine all four language skills. The three higher levels, apart from the four language skills, examine use of language focusing on grammar and on vocabulary.
Exam questions are meant for the general public and the content is of general interest. The examination is communication-oriented; it emphasizes not only grammatical accuracy and correctness, but also the candidate's ability to use the language efficiently in a specific place and within a specific linguistic context, whether formal or informal. The skills to be examined are clearly distinguished, the manner and the means of examination are clearly stated, and the number and length of the correct answer(s) is stated.
Examinations for the Certificate of Attainment in Greek at all levels are held once annually, in mid-May. Students who obtain the Ellinomatheia Certification are recognized worldwide for their Greek language qualifications, which can be used to study in universities in Greece, Europe and the USA.
Certificate of Attainment in Greek for Professional Purposes
Lastly, the Certificate of Attainment in Greek for Professional Purposes was established upon recommendation of the European Commission to the Greek Ministry of Foreign Affairs for reasons of compliance of the national legislation to European Union rules. It is intended for professionals who are European Union citizens and who wish to work in Greece and have to prove their proficiency in Greek. Candidates are tested at level A2 of the Common European Framework. They also should be in a position to understand the general context of discussions between two native speakers or simple texts on familiar everyday topics, simple announcements on the press, the radio, the television or public places, to communicate or exchange basic information, and write simple brief texts. The examinations cover three language skills except for writing.
August 2, 2019
Mi vida antes del Covid- 19 (IMPERFECTO) A-2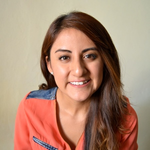 Alejandra Santiago
August 7, 2020
팔랑귀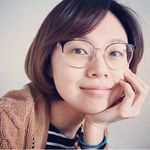 The Origins of popular English Idioms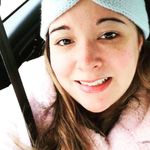 Jen Mc Monagle
August 7, 2020