Practice your French…playing !
Practice your French… playing !
Practicing French and playing at the same time? Oui, bonne idée!
So many ways to keep practicing your french out there: Reading magazines, watching movies, listening to podcasts, etc.... But have you tried playing on your smartphone or tablet? If you are a "candy crush" aficionado, or you're just running out of ideas to occupy your dynamic mind in the subway, playing is a good alternative way to boost your vocabulary and to keep practicing your french in a fun way.
Here are 5 suggestions of free games apps that my students (and I) absolutely love !
If I say "fruit with seeds or pits", what first comes to your mind ? Peach ? Pear ? Apple ? Watermelon ? Cherry ? Orange ? Plum ? Well that's what 94% of the people would think of ! You'll have to find all the answers before you can move on to the next level … And what's more, find them in French !
The famous web genius, available in other languages too. This guy IS a real genius and he can guess anyone you're thinking of ! Anyone ? Really ? Not sure about it ? Well download the french version (or go online) and challenge him ! And let me know after who is the real genius… Him or You!?
What do a picture of a wine bottle, of a traffic jam, of a cork and of a lid have in common ? They are connected with the word "bouchon" in French ! That's it, you'll have to look closely at the pictures presented at each level, and guess the word that connects them all. A nice way of learning reusable 4-in-1 words !
Letris is one of the most popular word games. You have to build words to keep the screen clear and empty for as long as possible. It's based on a simple idea that will keep you hooked, and have you exercise your memory of french words.
By far my favourite ! This one is a must! Set as a fake game show, it is a very unconventional and funny one. I bet you won't be able to beat the presenter, and you'll probably need to google some answers to move on, but the experience is worth the try !
So, have you tried one of them? Which one is your favourite ?
January 24, 2018
Mi vida antes del Covid- 19 (IMPERFECTO) A-2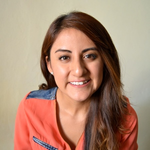 Alejandra Santiago
August 7, 2020
팔랑귀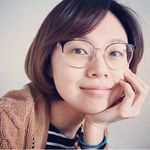 The Origins of popular English Idioms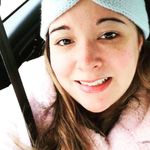 Jen Mc Monagle
August 7, 2020