Prepare well your interview skills, to get that top job!
1)
The main key to getting that top job is
preparation.
2)
You need to
identify what the company is looking for
in a candidate
.
Collect as much information about the company as you can. (The interviewer will see in 5 minutes if you know little about the company.) What are the goals of the company? Their values and culture?
3)
Obviously, your research would involve
looking carefully at their website.
If the job you are preparing for was advertised, there can be a lot of clues as to what the company is looking for in the wording of the advert.
4)
If you are on Linkedin, you can try and contact someone who is working for the company or used to work for them. Linkedin is one world's largest professional network sites, with over 650 million users in 200 lands. You may even find someone who used to work in the department where you are hoping to find employment.
Any knowledge that you can gain from those sources will give you an advantage over the other candidates.
5)
You will need to
target your CV/Resume, the application form and the way you answer questions at the interview to fit the requirements of the company.
That unique knowledge that you will have collected from the sources that I have highlighted and any other sources that you can find, will enable you to be one of the top candidates.
6)
An important part of being a successful interview candidate is
to prove to the interviewer that you can do the job.
How can you do that if you have just left university or college and have limited work experience?
7)
This is where any part-time work, internships, or volunteer work experience can be so valuable.
Skills that companies are often looking for are
Communication skills, Problem solving skills, Networking skills, Customer skills, Team working skills.
You will need to give examples of skills and they can be arranged using a framework called the CAR system.
The CAR system is CONTEXT, ACTION, RESULT. It is effective because it helps you formulate answers that are clear, precise and to the point.
You may get a question from the interviewer like this. Can you give me an example of your good Customer skills? This could be your answer.
CONTEXT
: 6 months ago, I was doing an internship for the Saco Hotel. I was working as a receptionist when a customer started loudly complaining that service was too slow. This was in a crucial area and could have been very damaging to the reputation of the hotel.
ACTION:
1) I listened carefully to the customer. 2) I spoke in a low voice, even though she was shouting. 3) I explained that due to a flu outbreak many of the staff were sick. 4) That her room was being sorted out and would be soon ready. 5) I apologized and offered her a free complimentary drink.
RESULT:
The customer accepted my explanation of the slow service. Knowing that her case was being dealt with, she quietened down and happily accepted the free drink. Calm and good order was restored. An embarrassing incident was avoided, and my manager was well pleased.
In a few words you have demonstrated that you have excellent Customer skills. You listened carefully, kept calm, gave a reasonable explanation, and showed initiative.
Employees that have poor Customer skills lose business for companies.
So, you need to do the same for the Team working skills, Problem working skills etc.
By formulating your answers like that, you can prove that you have the necessary skills to do the job. So prepare examples of your skills in advance and keep them in your career file ready to use for your interview.
If you have a interview coming up, contact me and lets prepare together. I can give you advice and share my experience of teaching employability at Westminster University London for 8 years. We can practice your interview answers through role play, so that you are fully equipped to get that top job!
January 15, 2020
Prepare well your interview skills, to get that top job!
Mi vida antes del Covid- 19 (IMPERFECTO) A-2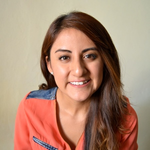 Alejandra Santiago
August 7, 2020
팔랑귀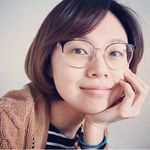 The Origins of popular English Idioms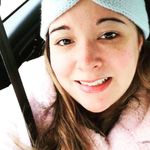 Jen Mc Monagle
August 7, 2020