Preterite and imperfect, both verbs can be used in Spanish depending upon the meaning.
Take a look at these examples:
Martha corrió por dos horas.
(Martha ran for two hours)
This sentence express an action thta is already completed.Use of th epreterite tense implies that the past action had a definite beginning an end.
Martha corría todas las mañanas.
(Martha ran every morning)
The sentence express an action in the past not completed. The action did not have a definite end.
The preterite is more specific whereas the imperfect tells us in general when an action took place.
The preterite is used for:
The completion of past actions or states.

The beginning and the end of past actions.
The imperfect is used for:
Actions and states in progressive at some focused point in the past.

Repetitious past actions.
Me mudé a New York en el 2012.
(I moved to New York in 2012)
Narrate a sequence of events:
Primero fuí a la casa de Pedro, luego fuí a la escuela y llegué a casa a las tres de la tarde.
(First, I wento to Pedro´s house, then I went to school, and I arrived home at three in the afternoon)
The beginning or the ending of an action or a state:
A habitual action in the past:
Mi familia y yo ibamos a la iglesia los Domingos.
(My family and I went to church every Sunday)
*Descriptins in the past:
De pequeña tenia el pelo liso.
(When I was a little girl, I had straight hair)
To describe physical, emotional and mental states:
When you describe what people were doing or used to do. When you describe what something or someone look like use the IMPERFECT TENSE.
However, the stories that happened within these settings happen in the PRETERITE. The preterite will interrupt the action that was going on.
Mis amigos miraban la television cuando la policia llegó.
(My friends watched the television, when the police arrived)
The second component of the sentence is the preterite that interrupted the imperfect, the action that was going on.
Hope this article is helpful. If you have more questions about learning Spanish, you can contact me on Verbling.
September 20, 2017
Mi vida antes del Covid- 19 (IMPERFECTO) A-2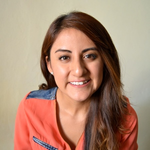 Alejandra Santiago
August 7, 2020
팔랑귀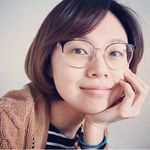 The Origins of popular English Idioms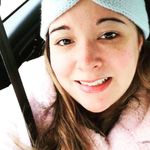 Jen Mc Monagle
August 7, 2020