Pronunciation - the UX of communication
Ever increasing numbers of multinational corporations and companies are turning to English as their global language of communication. This is a measure to bridge communication between colleagues across international divisions. Additionally, it ensures that communication with foreign partners and stakeholders is optimised and performant.
Spoken English is key for those in professions and roles that involve dialogue or vital business skills such as; presenting, public speaking, phone calls, conference calls, conducting trainings, international customer relations and meetings.
I believe most people disregard the need for good pronunciation. So I´d like to explain why pronunciation is so important.
Imagine you load a website. It opens with music blaring from a loud video header, flashing call to action buttons, menu tabs that tell you nothing, and text that scrolls and scrolls and scrolls. You rush around trying to find a way to stop the noise, to pause the video. You scroll endlessly for information and you search frantically through the menu to try and find what you are looking for.
In reality, this situation would not arise because the majority if users would have closed the site within the first 2 seconds. The minority who persevered may have struggled on but only for another 2-6 seconds before giving up. The consequence; business is lost, communication has failed. The UX (user experience) was not a success.
Pronunciation can be likened to the UX of communication. Poor pronunciation will impact on the listeners communicative experience and a lot more besides. In fact, just like UX of software, the ripple effect of poor pronunciation shouldn´t be underestimated.
The ripple effect of poor pronunciation on the listener:
· The listener can´t understand.
· They need to stretch their attention beyond just listening, this acts as a distraction to the actual content they are hearing.
· Instead of listening they are trying to interpret.
· They begin to lose the thread of the dialogue, this prompts feelings of annoyance and frustration.
· Depending on the individuals position and purpose they may feel dis empowered, worried they won´t be able to respond correctly or that their time has been wasted.
· Ultimately these emotions will have a final impact on the impression taken of the speaker.
· At best they will catch the gist of the context and miss important detail.
Did anyone ever tell you to write neatly in your exams? The reason was to keep the examiner in a good mood so they marked you well. A frustrated examiner may not be so lenient. Pronunciation has the same effect on the impressions we leave and the way people respond to us.
The upshots of good pronunciation for some professionals are essential. What results could great pronunciation bring?
· The listener can relax.
· They are able to focus on the content of the communication
· They have reserve attention for understanding and processing the information.
· They can form questions and opinions, feel prepared, feel their time is being well used
· They leave with the impression the speaker is capable, professional and committed.
· They have enjoyed the experience and leave content, ready to do business with you.
I have students with perfect written English but their spoken English is not interpretable. I also have intermediate students with great accents but imperfect grammar. In a situation where speech is the communication channel, the intermediate student will be the one who comes across better, despite his lower level. They will also be the one to make the better impression.
Pronunciation affects the listener´s perception of the speaker´s level too. A lower intermediate student may be perceived as intermediate if their accent is good, whilst an advanced student may be perceived as intermediate if their accent is poor.
Do you use spoken English every day? Would you like help to improve your pronunciation? I don´t believe in making every speaker sound English, our accents identify us but I like to ensure your spoken English is absolutely comprehensible so your communication is optimal.
I believe your classes should be an investment of your time, energy and money. To learn English that can only be used in emails and for reading is a poor return on your investment. I go far beyond teaching vocabulary and grammar and ensure every detail is covered in order to give quality, useful, efficient and effective classes, where pronunciation is not an added extra, it´s the norm.
Contact me, Bridie Jackson, for more information or a needs analysis interview.
October 30, 2019
Mi vida antes del Covid- 19 (IMPERFECTO) A-2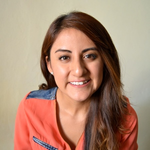 Alejandra Santiago
August 7, 2020
팔랑귀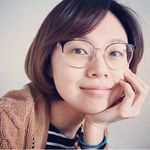 The Origins of popular English Idioms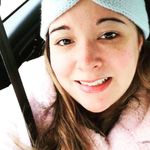 Jen Mc Monagle
August 7, 2020