Que, quoi, qu'est-ce que ??
Même à un niveau avancé un étudiant de français peut se demander comment diable s'y retrouver pour traduire l'anglais
<< What ? >>
Cette partie du 
Livre Orange
nous l'explique bien :
Que
cherchez-vous ? (Elégant, expressif)
Que
buvez-vous ?  (Elégant, expressif)
Qu'est-ce que
vous cherchez ?  
(Courant, relax)
vous buvez ?
 (Courant, relax)
et encore plus relax, mais que je déconseille d'utiliser dans la rue :
Mes étudiants savent que je n'aime pas trop utiliser le mot "formel" mais que je préfère parler en terme d'énergie que l'on met dans l'élocution. Il est fréquent que j'utilise les trois styles de question avec la même personne. Par exemple, si je suis au téléphone avec une copine et que du bruit environnant nous empêche de bien nous entendre, le dialogue pourra être:
"Coucou Alice. On fait quoi ce soir ?"
"Pardon je suis dans le métro, répète"
"Qu'est-ce qu'on fait ce soir ?"
"Désolée j'entends très mal. Répète"
"Oh, pardon. Je pensais à aller au cin.. *klang ka-klang ka-klang* (metro-noise) si tu veux bien sûr"
"Bon on se rappelle plus tard !"
"On se ra-ppel-le plus tard" 
I hope it helps, "J'espère que ça aide,"
- thanks to Editions CLE Internationales, for providing great French learning books. I recommend them to French learners and to my fellow-French teachers, and I am doing this recommendation with my heart because as you know I am usually a promoter of the Staircase website! There's a few good learning materials and it's my role as a teacher to share them to you fantastic Verbling students!
November 6, 2018
Mi vida antes del Covid- 19 (IMPERFECTO) A-2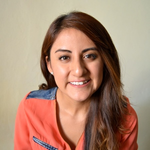 Alejandra Santiago
August 7, 2020
팔랑귀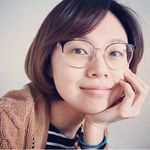 The Origins of popular English Idioms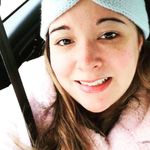 Jen Mc Monagle
August 7, 2020