Read all about it! How to use the news to improve your English
'Read or watch the news in English' is one of the most common pieces of advice language teachers give to their students when asked the question: 'How can I improve my English outside of class?' It's good advice because it can work, but only if you do it effectively. This article will show you how to transform that online English language news report into an effective and enjoyable learning aid.
Before we delve into the vast world of English language news, however, it's important to consider what 'news' you are interested in reading or watching. 'News' is not just restricted to the national newspapers with their political reports, 'news' can really be about anything: sports news, entertainment news, science news, technology news, business news, art news to name a few. The most important thing is to find the reports that you are genuinely interested in so that you gain enjoyment from the article as well as new English vocabulary. Better still, convert the news that you already read on a daily basis into English and continue reading what you would normally read everyday just in different language.
Where to find English language news on the internet
Finding news articles in English on the internet isn't exactly difficult, but remember that English language journalists don't write their articles with language learners in mind. Finding yourself face-to-face with a two thousand word report that contains a lot of technical and figurative language is pretty scary. Here are some helpful links to friendlier news reports.
BBC Learning English – The BBC uses their authentic news reports to provide material for language learners and offers exercises, transcripts and audio downloads to help you learn from the news.
Breaking News English – Well-loved by English learners, BNE offers current news stories in a variety of levels accompanied by a vast range of comprehension activities.
The New York Times Learning Network – The NYT has a useful blog that links articles on their website to comprehension and discussion questions.
How to learn from your news article
So once you've found an article that interests you, you'll be keen to read it and hopefully learn some English through it. It's not quite as simple as just reading it, though. You won't gain much from reading every word to yourself. You've got to do a bit more to get something out of reading the news in English. Unfortunately though, this is as far as many students go with reading the news in English, and they wonder why, after reading two thousand words of technical and figurative language, they haven't learnt anything. Here's what you can do to get the most out of your reading.
Discuss the article with someone else. Hopefully, through reading the article, you will have formed an opinion on the subject; now you need to share that opinion and debate it. Discussing the article with your Verbling teacher is a great way to air your thoughts whilst also being corrected and having your questions answered by a professional.
Respond to the article. Another way to express your opinion is to comment on the story in the comments section below the article. This is a good way to practice your English writing skills. Remember to balance your argument and use evidence to support your claims.
Create your own worksheets. If you like to learn through working through exercises then use online language learning tools to create your own gap fills, scrambles and pair matching exercises based on the article of your choice. These exercises are good for practising grammar, but make sure that you also use the article to practice other skills such as speaking as well.
Read the article out loud. Reading the article out loud (using your mouth, not your mind) can help you practice pronunciation and intonation. You could also read the subtitles of a TV news report with the volume down. Record yourself doing this and then you can compare your speaking to the news presenter's. A good way to practice and have your mistakes corrected is to do this with a Verbling teacher. You can learn from how they would read the article.
Whatever news you are interested in, there are opportunities for English learning with every story that you read. The important thing is to make a routine of it. Sign up for daily news emails from your favourite news sources or start following the English language Twitter accounts of websites that you visit regularly. However you consume your news, if you're serious about improving your English, make sure that you make the most of every opportunity you have to learn.
2016년 11월 3일
Read all about it! How to use the news to improve your English
Mi vida antes del Covid- 19 (IMPERFECTO) A-2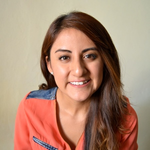 Alejandra Santiago
2020년 8월 7일
팔랑귀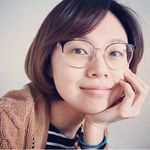 The Origins of popular English Idioms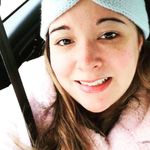 Jen Mc Monagle
2020년 8월 7일