Routine Efficiency Method (REM) – The future of language learning?
<div style="text-align: justify">
Routine Efficiency Method (REM)
–
The future of language learning?
The world of language teaching is made up of various teaching methodologies. These methodologies are the techniques that teachers useto help their students learn a language.
The most common method in the English Language Teaching world is the Communicative Method. It's core principles are attending regular classes, and activating the language by speaking either with your teacher, or your fellow classmates. It is the primary method used in language schools all over the world.
At the start of my journey into the English teaching, I had the opportunity to meet some of the pioneers of the communicative method. Having always been fascinated by the way that we learn languages, I used the opportunity to ask questions about some of the thinking behind the methodology.
During one of these conversations, I commented how I found it odd that out of all the various methods of language teaching, the with the slowest results was the most popular and widely used. The response I received from one of these pioneers is one that I will never forget for the rest of my teaching career:
'But why would we want to teach languages quickly? The longer that students are in the classroom, the more money we can make..'
I was initially very shocked by the response, but sadly, from a purely business point of view, what he said made sense.
Frustrated by this, I began searching for a new teaching methodology. I eventually came across the Routine Efficiency Method also known as REM.
More of an umbrella method, it utilises a number of different techniques which have a strong basis in the science behind linguistics and memory training. One of it's core ideas is the utilization of a student's 'dead time' - spare time that can be found in every students day no matter how busy their routine - in order to learn vocabulary and basic grammar. This increases learning speed, and frees up time in lessons to focus on other areas.
After trialling it with a number of new and existing students, I was converted. The progress I saw in my students was almost unbelievable, and really inspiring. As my students satisfaction increased, so did my number of referrals.
Ultimately, there is not one single method that can truly claim it's the best. Both students and teachers should try a number of different methods to discover the one that works best for them. However the simple truth is that it is possible to learn and master a new language quickly. You just have to adopt a method of learning that is was built out of a desire for students to succeed, and not as a money making venture.
January 12, 2018
Routine Efficiency Method (REM) – The future of language learning?
Mi vida antes del Covid- 19 (IMPERFECTO) A-2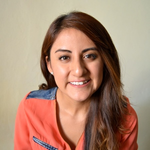 Alejandra Santiago
August 7, 2020
팔랑귀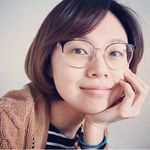 The Origins of popular English Idioms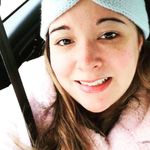 Jen Mc Monagle
August 7, 2020