Secrets of Language Testing for Reading
Whether we're studying for an IELTS test or any other test in the area of reading, the basics are the same.
The 3 key points we need to consider are:
Association by similarity
Reflect back to that one English language teacher that kept pushing the idea of "keywords" and understanding "gist". These are so important in today's language testing services, in fact without these two skills any student would struggle to reach the score needed to pass the reading section of any language test.
Simply the third point listed above,
"association by similarity".
In many of the written text to be studied for reading comprehension, the same point or "gist" can be repeated by using "association by similarity". In one such text used with one of my students was the words "city" to "urban" and "coral and sea" to "coast".
The questions I often ask my students are: what's another way we can say that phrase or what's another word we can use that is similar in meaning? Asking the student to expand on their vocabulary ensures two things, the first being their ability to dig deep to rediscover words they know but normally don't use and the second is showing the students how to look to themselves for the answers, to say "let me think about that" instead of saying "I don't know".
When you read an article, story or book in your native language you probably never read every single word. In fact you skim and scan the text for keywords so you can establish the gist of what's been written.
Sometimes when were talking to a friend or someone we know well, we often know what they're going to say or trying to say even before they say it. Most of the time we even paraphrase to ourselves what someone is saying to our face. By knowing the gist or subject matter we know what someone is saying.
This is also true in reading, once we know the gist or subject matter; we need to read less and less of the written "words" to understand what is being said, we start to do even more skimming and scanning of the text.
Association by Similarity
So what does this have to do with an English language reading test? Everything, as it comes down to understanding what is being said no matter how many ways the text is rewritten to create examples of the same gist. This is called "association of similarity".
As listed in the example above, we can use similar words like "urban" to "city" and "coast" to "coral" or "sea". The "association" is the link or connection to the "gist" and the "similarity" of the words used.
So how does a language coach help you to work through these language problems? By coaching you on how to look to yourself for the answers and by encouraging you to explore more ways something of similar meaning can be applied to any text.
A language coach will challenge you to step up to more difficult tasks, to guide or coach you to reach the next level of language usage and to show you how to create a step by step action plan to reach the next level and goal of language usage.
Many of my students have signed up with me as their private language coach because they have discovered the advantages of using a language coach instead of a language teacher.
October 2, 2017
Mi vida antes del Covid- 19 (IMPERFECTO) A-2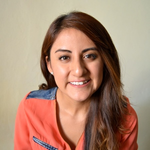 Alejandra Santiago
August 7, 2020
팔랑귀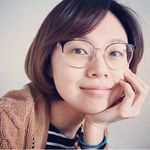 The Origins of popular English Idioms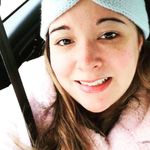 Jen Mc Monagle
August 7, 2020