Set Yourself Up For Success.
There's more to learning a language than getting the 'basics' of reading, writing, listening and speaking right. It also takes something 'extra' to achieve success. In this series of articles I want to share some of my experiences and help you get over the problems that you may encounter.
Make time for learning

. Do a little, often and you'll see results much faster than if you do a lot, but in an irregular, haphazard way.
I've been speaking to a lot of people about their learning goals and how they achieve them (or don't). And the one thing that is true, in almost all cases, is that if you don't make time for your learning, then learning won't happen.
For some this comes as a surprise. I'm pretty sure that there are people out there that believe that the "Learning Pixie" will come along and blow the knowledge and skills into their brains through their ears whilst they sleep at night...But sadly, it doesn't work. I know, I've tried that method and it always ended up with me panic learning the night before a presentation, exam or practice session. Damn that Learning Pixie...so unreliable.
So, now I'm going to share some of my tips for achieving your learning goals focusing on the core skills of reading, writing, listening and speaking.
#1 is fundamental. Whatever it is you do - do it often. Start with three 20-minute sessions a week: Monday, Wednesday and Friday are good days, but you should choose something that fits with your schedule and your routine.
When you have decided when, you really, really, need to...STICK WITH THE PLAN...
If you don't, you'll lose the effect of regular learning. But if you do manage three sessions a week that's a whole hour of learning. This may be the same as you would normally do via language lessons, but because you are spreading it out, your brain starts adjusting to using English more often and creates the habit that little bit quicker...
If you miss a day for some reason (s#it happens) then simply get back on the learning horse and do your next scheduled day. It's no disaster and being hard on yourself can build anti-learning feelings. And we really don't want them. This should be fun, not a chore. Simply shrug it off and move on.
March 27, 2020
Mi vida antes del Covid- 19 (IMPERFECTO) A-2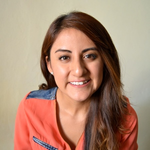 Alejandra Santiago
August 7, 2020
팔랑귀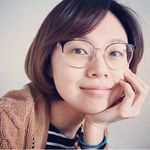 The Origins of popular English Idioms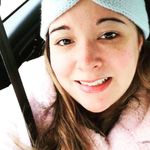 Jen Mc Monagle
August 7, 2020