Speak English like a Native: Phrasal Verbs (Friendship)
I'm Emily and my goal is to help you speak English confidently and naturally.
Phrasal verbs are a great way to make your conversational English sound more natural.
This article will outline six important phrasal verbs reacted to "Friendship".
"Come over" is used as an informal invitation.
We use it for making plans in the future such as:
"What are you doing on Saturday? We're having a small party, if you're free you should come over!"
We can also use it if we're making plans that are casual or even spontaneous.
"Are you busy right now? If not, you should come over!"
Make sure to use "come over" spontaneously only if you're speaking to a good friend. Ask yourself: Are you happy if they see you in your pyjamas?
We can also use "come over" for a visit that happens regularly. For example:
"My friend comes over after school on a Wednesday".
"Come over" doesn't imply what will be happening, just that you will physically be at the person's house.
If we are talking about the past we can modify the phrasal verb for example:
"My friend came over after school last Wednesday".
Come over is an intransitive phrasal verb, meaning you don't need an object to use it and you can't change it. Come and over need to stay together. Don't separate them.
"I'm so glad we met! We get along so well!"
"Get along" is a phrasal verb used to describe a friendship. It means that you have a friendly, good relationship.
You may use it to respond to a question such as "What's your relationship like?" or "What's he like?"
To which you could say: "
He's great, we get along really well
."
It could also be used to describe a bad relationship, say you're a parent and your children keep fighting, you could say:
"Tom and Sarah are driving me crazy right now. They don't get along at all".
Whether you're using get along for a good or a bad relationship remember that it's intransitive. Don't separate it.
"Oh, hi! It's so nice to run into you!"
This is used when you meet or have a chance encounter with someone you know. Say you're walking down the street and you see a friend on the same street. Well, you ran into them!
You can also physically run into someone otherwise known as bumping into someone.
"
The student was running too fast in the hall and ran into his teache
r!"
This phrasal verb is transitive, so you could modify as say something like:
"
It was really awkward. I ran right into him
!"
Sometimes friendships can have bad moments. That's where a phrasal verb like "fall out" is useful.
Let's look at this example:
"Where is Sarah? Did you fall out?"
If you fall out with someone you have an argument or a disagreement. Normally if you "fall out" with someone it means that the disagreement is temporary, can be resolved and that at some point you will be friends again. You just have a bad relationship
right now.
We can also use "fall out" in these ways:
"
We're not friends anymore, we had a falling out last yea
r".
"
We're not friends anymore, we fell out last yea
r".
This is an intransitive verb, so keep fall and out together.
We just talked about friendships going through bad moments or "bad patches". In order to rekindle a friendship you will need to "make up".
If you "make up" with someone you take time to resolve the disagreement that you had. You either forgive a friend and make up or you apologise to a friend, perhaps both. Either way, you decide to be friends once more.
"
I really miss you. Let's make up
."
Make up can also be used when talking about someone, for example:
"
I think it's time for me to make up with Sophie
".
If you're going to use it in the past tense then you need to modify it:
"
Yes, we're friends again. We made up last wee
k".
Make Up is intransitive, so keep make and up together.
The modern world is a busy place, we work hard and work long hours. We may find it difficult to find the time to see out friends, That's why we may want to schedule a "catch up".
A catch up is a meeting or a time where you arrange to see your friend, perhaps for a
"
Are you free for a coffee next week. We need to catch up
!"
During this meeting, you and your friend will make the effort to inform each of what has been happening in your lives since you last saw each other.
The phrasal verb "catch up" is used to describe the act of getting a friend up to date on your life but it is
also
used to describe the meeting itself. For example:
"
We haven't seen each other in ages. Let's have a catch up
!"
Catch Up is transitive, words can be added for example: "Catch me up!".
____________________________________________________________________________________________________________________
I hope this article was helpful. What other phrasal verbs can be used when you talk about friends or friendship?
June 19, 2020
Speak English like a Native: Phrasal Verbs (Friendship)
Mi vida antes del Covid- 19 (IMPERFECTO) A-2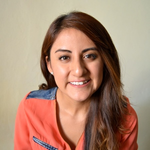 Alejandra Santiago
August 7, 2020
팔랑귀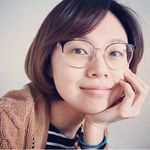 The Origins of popular English Idioms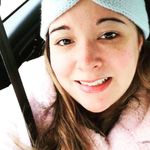 Jen Mc Monagle
August 7, 2020