A while back, I was invited to be a guest speaker at the Rotary Club International Meeting in Kosovo. I didn't have a lot of time to prepare a speech, nor did I know for how long I would be speaking.
This could be a nerve-wracking experience, but luckily I have some tools to make speaking off the cuff happen with ease.
You rarely get to speak under ideal conditions when you are first starting out as a speaker.
And sometimes you don't get to prepare your message ahead of time.
In today's blog, I share the basic format I use for when I have to speak "off the cuff."
1. Start with a story you know really well about your work or the topic.
I like to pick a story I've told a thousand times to friends and colleagues, so I can tell it spontaneously. I usually have a bit of humor included too. Laughing with the audience helps settle any extra energy/nerves I might have.
Since I was speaking to an audience that knew Albanian and English, I broke the ice with a story about how I thought people on the bus were always saying something about a sale, instead of realizing that the word for stop and sale sound really similar.
This anecdote also acted as a way for me to introduce my work in Kosovo. I transitioned by saying, "So what am I doing riding the bus all around Kosovo?"
2. State your main intention.
Your main intention is what your speech is about. Ask yourself, "What is it that I want my audience to walk away with after my speech?" Stating it also helps your audience know what to expect and keep you on track.
When it's a speech of introduction, I like to set it up with "Tonight, I want to share with you a bit about my past experience, what I'm doing now, and my plans for the future."
Your main intention may be to introduce your work to the audience, share how you can help them solve a problem, or persuade them to adopt a new habit. There are lots of ways to write your main intention.
3. Pick some sort of organizing framework for your speech's main points.
Past, present, future is one of my favorites for introducing myself. You could also do the three stages of some sort of process. Talking about the problem for a few minutes and then the solution works too.
Be sure to stick to your chosen framework throughout your speech. If you say you will present a solution, actually present a solution. You always want to meet the expectations you set out for your audience.
4. Speak slowly and conversationally.
I have a tendency to speak quickly when I have prepared less for a presentation. Sometimes, I catch myself in the middle and make a joke about how I used to be a policy debater and had to speak quickly to get in as much evidence as possible in the short time limit. It's okay to speak slowly and to have a pause now and again.
You also want to sound like you when you are speaking. Some speakers shift into presenter mode and change their tone of voice. The more natural and conversational you are, the more your audience will be at ease and trust you.
Finally, end your speech by recapping your organizational framework. As well as, leaving your audience with information about how they can get in touch with you, what the next steps are for working together, or any other desired action you want your audience to take as a result of listening to your speech.
Now you have my basic format for speaking off the cuff in any situation. Next time you are networking or get asked to share more about yourself, I encourage you to try these 5 tips.
January 24, 2020
Mi vida antes del Covid- 19 (IMPERFECTO) A-2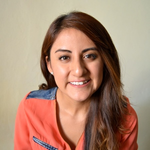 Alejandra Santiago
August 7, 2020
팔랑귀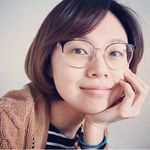 The Origins of popular English Idioms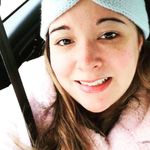 Jen Mc Monagle
August 7, 2020