Speech Shadowing Technique
5 Ways to improve your Speech with the Shadowing Technique
The American profesor Alexander Arguelles developed the Shadowing Technique.
So what exactly is Shadowing?It is an advanced learning technique where you listen to a text in the language you want to learn, and then repeat it aloud at the same time as the native speaker.
As a teacher I have been recommending this method to my students for years. However, I was not familiar with the term the Speech Shadowing Technique until I came across a video by Alexander Arguelles in youtube. The idea is that you repeat the listening in as short a time as possible, for example 150 milliseconds. Think Chorusing words. Shadowing is one of the best substitutes for conversation practice that exist.
What tools do I need to practise the Shadow technique?
To get started you will need
An audio player : Ipad , Macbook, Android tablet, Mp3 player etc.

An audio recording of your target language. It's important to note that it should be at your level.

An outdoor area or a place where you can move around.
What are the basic concepts of Shadowing?
Step 1: Listen to the text once—You should have a general idea of what's going on.
Step 2: Repeat the listening a few more times until you are sure you have understood as much as you possibly can of the dialogue.
Step 3: listen to the text while reading the transcript and look up any words you may not be confident about. It's important to note that you shouldn't look up grammar or vocabulary until you have listened to the text several times.
Step 4: Listen to the text and repeat it with as quickly as you can—your aim should be that you will be able to repeat it at the same speed as the recording.
Step 5: Once you feel confident you have achieved your goal you can move onto the next track. You should be able to repeat the text by memory.
As times goes by you will find it easier to shadow.
How to make Speech Shadowing effective
I am sure you have heard of the expression walk and talk well according to Arguelles it's vitally important you step outdoors and move as briskly as possible. It helps the brain adjust to using the language in different environments.
Having a good posture is as equally important as it helps increase the oxygen in flow which is beneficial for the brain.
Speak loudly and clearly, good articulation is extremely important if you wish to improve your pronunciation. It will also help you to become more confident in speaking your chosen language.
What different types of listenings can I use for Shadowing?
Using podcasts of topics that you are interested in can be very useful.Listening to your favourite songs or even cartoons. Look in google for dialogues of different situations, for example at the restaurant in the hotel.
It is important to remember you are primarily listening for gist not to fully comprehend the dialogue. The Shadowing Technique is to improve your pronunciation and you will not necessarily be focusing on the grammar points of the listenings.
Why not sign up for your private lessons and start speaking more English today!
May 7, 2020
Mi vida antes del Covid- 19 (IMPERFECTO) A-2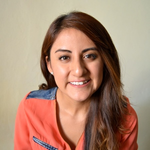 Alejandra Santiago
August 7, 2020
팔랑귀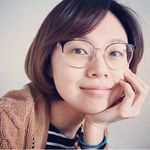 The Origins of popular English Idioms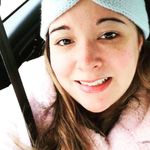 Jen Mc Monagle
August 7, 2020