Start thinking in English
Start thinking in English
Having the opportunity to spend a lot of time in the company of English speakers, or working in an English speaking environment can help you become fluent in English, but to speed up the process, you will need to start thinking in English, here's a few tips!
Most often people translate words and phrases from mother tong, and that can often cause a problem, but trying to teach your brain to think and even memorize words and phrases in English may be difficult at first, but with a little perseverance you can achieve this.
Memorizing objects in English
Look around your house or even in your Town or City, and In your head, try to name each thing you see in English, doing this as often as you can will result in you starting to remembering the names of these objects in English. Recite them back to yourself every time you see these objects. It may seem silly to at first, but doing this will speed up the process of remembering them. Eventually, you will start to think of these words in English.
At home, have an English room in your house, meaning every time you enter that room you only speak in English, label the items at first that you see in English, and when they start becoming more familiar to you, take away the labels.
Thinking in phrases and short sentences
Your next step from simple words, are short simple sentences, for example, if you sit at a restaurant think of the following, The waiter is friendly, the people look happy, the food smells delicious. Short phrases like these in familiar places that you visit will help you to start to remember these simple sentences in English every time you go to those areas. Remember not to stress yourself too much about whether the sentences are 100% correct at first, the main idea is that you're not translating directly from your mother tong into English.
Describing your daily routine is an excellent way to practice thinking in English, for example saying to yourself, I wake up at 7 am, I get dressed before leaving my room, or I take a shower and get dressed, I eat breakfast before leaving for work/school. Repeating your daily routine to yourself in English is a simple but effective way to start thinking in English.
Another tip you can use is to keep a diary and plan your day in English, for example, you can write about your plans at work, or what time you have a meeting, or even who you plan to have lunch with.
The most important thing is not trying to remember each word or phrase perfectly, but that you keep practicing. Making things interesting is also challenging, as people tend to get bored and lose interest, but just think of it this way, the more you practice, the faster you will become, remember practice makes perfect!
September 27, 2019
Mi vida antes del Covid- 19 (IMPERFECTO) A-2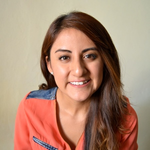 Alejandra Santiago
August 7, 2020
팔랑귀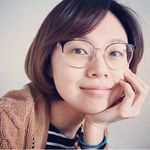 The Origins of popular English Idioms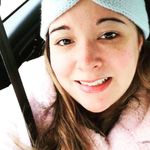 Jen Mc Monagle
August 7, 2020