Studying With TV and Movies
Everybody wants to sound more natural in their second language
and one of the best ways to improve is through mimicking! Here is a powerful routine I learned in college.
Pick a movie, preferably one that you haven't seen, and follow this pattern.
Note: It also helps if the movie involves everyday life and conversations, as opposed to a fantasy or sci-fi movie with difficult vocabulary.
Watch it once or twice in your target language with NO subtitles. This is to understand the basic plot and events. Make sure you are paying very close attention to

how

things are being said, not just

what

is said. Keep a notebook nearby so you can write down interesting things you hear or don't understand.

While following the next few steps, try to imitate what is being said in the movie. Record yourself speaking the same lines as the actors / actresses - then compare your recording with the movie. Carefully listen to intonation, stress and pronunciation of each sound. If it is a single word that you need help with, check out forvo.com to hear other natives saying the same word.

Watch it again, this time WITH subtitles in your TARGET LANGUAGE so you can pick up some information you may have missed.

Watch it once more with subtitles in your NATIVE language to make sure you have complete understanding of all of the specific information.

If you want a bonus round, you can watch it one more time without any subtitles. I guarantee you will understand so much more than you did the first time.
Following this method will make you so familiar with certain lines and phrases that you essentially develop a mental dictionary of correct pronunciation that you can access at any time. You will go from perhaps only picking out certain words and phrases to understanding the vast majority of what is being said - and also have records of your pronunciation improving over a short period of time.
Even if you don't want to watch TV or movies - recording yourself is a very effective tool for phonetics studies. I often ask my friends to read a passage out of a Japanese book I'm reading while I record it - then I later record myself and compare the two.
Recording yourself can be a little embarrassing for some people, but in my experience, it is one of the quickest ways to improve your speaking abilities.
March 12, 2019
Mi vida antes del Covid- 19 (IMPERFECTO) A-2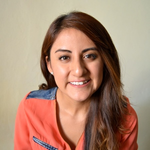 Alejandra Santiago
August 7, 2020
팔랑귀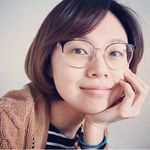 The Origins of popular English Idioms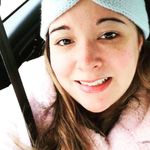 Jen Mc Monagle
August 7, 2020