The Lunar New Year is an important event for the majority of Southeast Asia countries. It is known as the Tet holiday in Vietnam (
Tết
), where people coming home to see their parents after a long year staying away for work or study. Also, this is an opportunity for people to show their respects to their ancestors
(tổ tiên)
and pray for good luck, happiness and prosperity for the new year to come.
In Vietnam, this year is the year of pig and people get to have a break from school and work for around 10 days. The main activities in Tet holiday include cooking savoury sticky rice cake
(bánh chưng)
, praying to ancestors for good luck and watching fireworks. People decorate their house stunningly by red lanterns
(đèn lồng)
, mandarin trees
(cây quất)
, Mai flower trees
(cây hoa mai)
and cherry blossom branches
(cành đào).
Many people stay up till midnight to greet the new year
(Giao thừa)
and watch the beautiful firework shows. Children attempt to write a poem or solve a known math question during Giao thừa in hoping to achieve an excellent academic merit at school in the new year.
On the first and the second day of the new year, everyone wears fancy, new costumes and goes to wish a happy new year to their family and neighbors
(đi du xuân)
. The seniors are happy in tears to feel the warmth, the care and the love of their children gathering around them and wishing them to live ever after. The best part of them all for the children is that when a guess visits their family, he or she will give the younger ones the lucky money (
tiền mừng tuổi),
which is covered by an especially beautiful envelop decorated with adorable piglets and enchanted wishes. It is likely that after the Tet holiday, children might get rich and become a millionaire in Vietnam Dong (đồng - the Vietnam money currency). Others may choose to go to the temples
(chùa)
or pagodas
(đền, chùa)
to wish for a peaceful new year and to find their inner peace. The youth may gather at a coffee shop and continue discussing their business plans in the new year with their peers. And as always, men will have to drink a cup of rice wine
(rượu gạo)
and say as loudly as they can
"1, 2, 3 zô; 1, 2, 3 zô; 1, 2, 3 uống"
to show their high spirits and happiness.
Tet is very important in Vietnam because of a very simple fact that the poor can have full tummies, people have a chance to get closer and to forgive for the unwanted behaviors happened in the last year. Even mean people who always act miserable have to be happy because it is impossible to be sad in Tet. If you have been to Vietnam before please tell me what else makes Vietnam becomes a beautiful country in terms of nature, people and culture. If you haven't get to visit Vietnam, let make a plan by learning our language to explore the country.
Photo description: Children are making Chung cake at school
March 1, 2019
Mi vida antes del Covid- 19 (IMPERFECTO) A-2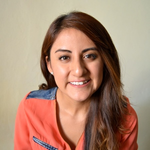 Alejandra Santiago
August 7, 2020
팔랑귀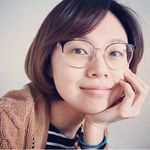 The Origins of popular English Idioms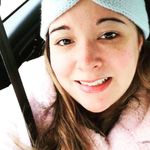 Jen Mc Monagle
August 7, 2020