The 5 exceptional secrets of learning English easily through songs.
Everybody has a favourite song which is great news as songs are a great and effortless way of learning your new language:English! You'll find they will contain at least one of the following characteristics to help you on your learning journey.
Repetitive – Let's do it again, and again. It's an effective way to learn.

Simple to understand – When you can hear the lyrics easily, you'll effortlessly pick up the phrases and vocabulary in no time!

Excellent storytelling – Speaking a language is about being able to tell a story.

Music, culture and humour – are closely connected to language.

Idiomatic language – Hearing how idioms are used in songs will help you to remember them (phrases, phrasal verbs, idioms, proverbs, etc.) these are a crucial part of learning a language.

Catchy lyrics – A pleasing and easy to remember song will stay in your head for a very long time. If it stays in your head, you're repeating and learning it much faster!
So now we've spoken about the qualities of how songs can improve your English, let's look at how we can really benefit by going just that extra mile. Most people will listen to a song, maybe sing along to it and then move on to the next song. I'll show you how you can learn more efficiently.
Watch this heartfelt acoustic version of Born to Run.
Most of you would have heard of this legend and his signature song: Born to run. The song's lyrics are easy to understand, they are filled with strong emotion, it's rich in American culture, and the story is set in the 1960's about a nameless narrator who begs his girlfriend, Wendy, to join him on the road. As the years roll by this song, written forty years ago, takes on more meaning.
Here are the 5 outstanding secrets of learning English effortlessly through songs.
Choose your favourite song.

Highlight and then look up the vocabulary in the dictionary.(See the example below)

Listen to the song on repeat.

All the above has been passive learning. Now it's time to be interactive: Dare to SING!
In the day we

sweat

it out in the streets of a

runaway

American dream

At night we ride through

mansions

of glory in suicide machines

Sprung

from cages out on highway 9,
Chrome
wheeled, fuel injected and steppin out over the line
Baby this town

rips

the bones from your back

Its a death

trap

, it's a suicide rap

We gotta get out while were young
`cause
tramps
_like us, baby we were born to run
Wendy let me in I wanna be your friend
I want to

guard

your dreams and visions
Just wrap your legs round these velvet rims
And strap your hands across my engines

Together we could break this trap
we'll run till we drop, baby well never go back
Will you walk with me out on the

wire
`cause baby I'm just a scared and lonely rider
But I gotta find out how it feels
I want to know if love is wild, girl I want to know if love is real
Beyond the palace semi-powered

drones

scream down the boulevard

The girls comb their hair in rearview mirrors

And the boys try to look so hard

The amusement park rises bold and

stark

Kids are huddled on the beach in a

mist

I wanna die with you Wendy on the streets tonight

The highways

jammed

with broken heroes on a last chance power drive

Everybody's out on the run tonight but there's no place left to hide
*Together Wendy well live with the sadness
I'll love you with all the madness in my soul
Someday girl I don't know when were gonna get to that place

Where we really want to go and well walk in the sun
But till then tramps like us baby we were born to run
Sweat – to produce a clear liquid from your skin when you are hot or nervous.

Runaway – someone (such as a child) who leaves home without permission : someone who runs away from home.

Mansions – a large and impressive house : the large house of a wealthy person.

Sprung – to help (someone) to get out of or escape from jail, prison, etc..

Chrome – a type of metal that is used to cover other metals in order to make them shiny.

Rips – to remove (something) quickly or violently.

Trap – a device that is used for catching animals.

Tramps – a person who travels from place to place and does not have a home or much money.

Guard – to protect (someone or something) from danger or attack.

Wrap – to put (your arms, legs, etc.) around someone or something.

Rims – the outer edge of a usually round object.

Wire – the beginning of a race, game, etc..

Drones – a deep continuous sound.

Stark – having a very plain and often cold or empty appearance.

Mist – water in the form of very small drops floating in the air or falling as rain.

Everlasting – lasting forever.
May 8, 2017
The 5 exceptional secrets of learning English easily through songs.
Mi vida antes del Covid- 19 (IMPERFECTO) A-2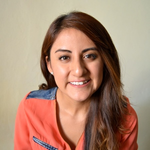 Alejandra Santiago
August 7, 2020
팔랑귀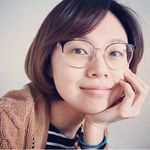 The Origins of popular English Idioms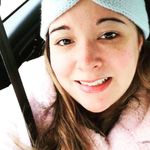 Jen Mc Monagle
August 7, 2020