The Barefoot, $100,000 Verbling Teacher
English teacher
Chad Hansen
has taught 6,535 hours on Verbling and was the first teacher to surpass $100,000 in Verbling earnings. Chad's average rating by students is 4.97 out of 5 stars across 1,970 reviews. Yet, his prodigious success grew from humble beginnings.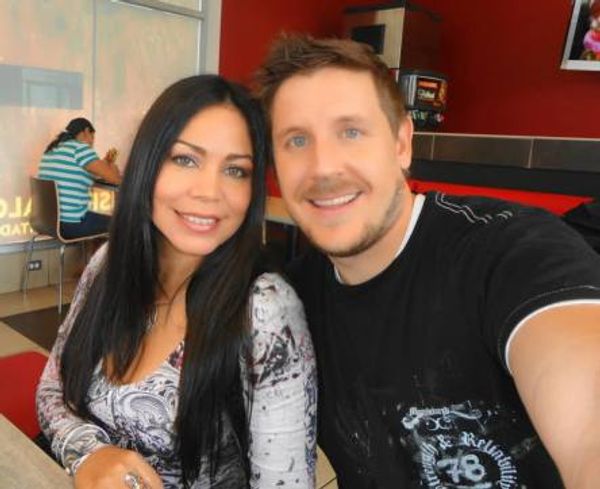 After graduating from the University of Utah in 2008, Chad began a career in real estate with his new wife, Ana, who hails from Honduras, at his side. "She is 7 years older than me," Chad remarks, explaining that some people find their love story amazing. "But once you see her, you'll know why I married her," he adds with a smile.
Like many classic love stories, fate drew the two apart. Chad's real estate portfolio had quickly burgeoned to 40 homes, but suffered a major hit during the 2008 recession. Plummeting property values and homeowners' reluctance to sell forced him out of the real estate industry. His troubles were just getting started. "It was around this time that my wife was removed from the United States due to problems with immigration," he explains. Deported, Ana took their two young children, Zander and Cossette, back home with her to Honduras. Chad stayed behind, desperate to find a new job to support his family. "My whole world was falling apart," he says.
Unable to bring his family back to the U.S. and with poor work prospects in Honduras, Chad spent nearly five years apart from Ana and their children. So when the opportunity arose for Chad to take a new job in Costa Rica, he jumped at it. "We sold everything we had," he recalls, hoping it would reunite his family under one roof.
But fate was cruel to Chad yet again. His immigration paperwork fell through mere weeks after he and his family reunited in Costa Rica, and his new employer canceled his work contract. Life looked bleak.
"There I was, in a foreign country. I didn't know anybody. I didn't have a work permit. I didn't know what to do and my savings were dwindling."
A chance encounter with a stranger introduced Chad to a novel idea: teaching English online.
And so Chad's journey as a teacher began on an English-learning website, where he pushed himself to work grueling hours. "I believe my longest day was actually 16 hours," he says. "It was life or death. I had three people depending on me and I couldn't let them down. Not after all we had been through over the last five years," he says, alluding to his wife and children. While Chad was finally able to make money and support them, work trickled in slowly.
After five months, fate turned. By sheer chance, one of his few students mentioned Verbling in passing. He latched onto the name, looking into Verbling as soon as his class had ended. "Little did I know," Chad said, "that there were other sites online where you could teach English." Impressed by Verbling's design and eager for more students, Chad applied to teach on Verbling. His application was accepted, "and the rest is history," he grins.
These moments, when his life and the lives of his family members were forever changed, are etched in his memory. "My first class was taught at 10:00 a.m. on February 12, 2013," he remembers with precision. That class would soon be followed by another, and then several more, until Chad was teaching at full capacity. With 6,535 teaching hours under his belt, Verbling offered Chad and his family more than just a way to scrape by: a way to thrive.
On Verbling, Chad sets his own hours, teaches barefoot, has no commute, and avoids office politics.
"I teach amazing, uplifting, positive, forward-thinking people from all over the world. There are even days when I feel like they are the teachers as I sit back and hear about their cultures and traditions."
It is a job that not only offers him flexibility—"I can do what I want, when I want to do it," he asserts—but gives his family freedom. "I wouldn't have it any other way."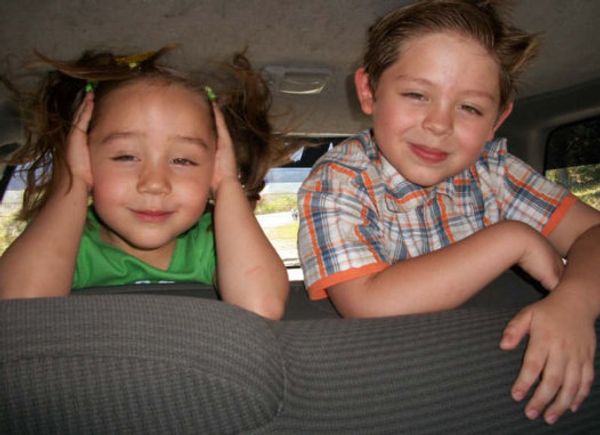 Chad spent nearly five years apart from his family—years he can never get back. Today, however, Chad, Ana, and their two children, now ages 9 and 11, are united under one roof. He enjoys taking his "kiddos," as he calls them, to the pool each day, making dinner, and relaxing with his family. These may sound like simple moments in life but Chad savors them. With Verbling, Chad Hansen does not just have a career—he has his family.
Marcella is Verbling's Director of Community and Content. She not only works at Verbling, she learns on Verbling as well. Marcella is currently learning Italian.
November 25, 2015
Mi vida antes del Covid- 19 (IMPERFECTO) A-2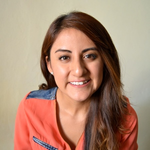 Alejandra Santiago
August 7, 2020
팔랑귀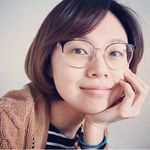 The Origins of popular English Idioms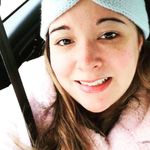 Jen Mc Monagle
August 7, 2020