The best ways to prepare for a job interview in English
Do you have a job interview in English? Not sure how to prepare? Expert Interview Coach and English teacher, Daniela Prochnik shares her best tips to help you succeed in your next job interview!
If you want to make a good impression in a job interview, you should be able to say more than the standard "you are a reputable company, international company". That is what 80% of the interviewees say.
If you really want to show your interest then you can go much further by talking about many other things, for example, their culture, vision and values, their dynamic character, their increasing growth, their initiatives and staff incentives, the career opportunities they offer, responsibilities that will enhance your skill set, their products and services, their positive impact on the world, their multicultural environment, opportunities to re-locate internationally in future etc. However- be careful not to convey that the perks of the job are your top motivators for applying. Your true motivation for the job should not be for focused on rewards of the job but for the job and the company itself.
Research your interviewers
In today's world we are lucky that we can use the internet to find people even before we have met them! To prepare for your job interview, it's a very good idea to know something about your interviewers because this will help you to understand their experience and where they are coming from. It can also help you to find links and similarities between you and the interviewer which you can use to make a connection.
For example, you know that the interviewer studied at the same university as you did and if you feel that it would be appropriate to mention during the interview it could spark a nice conversation between you both.
LinkedIn or public business information is an appropriate way to gain some information about your interviewer but don't look them up on Facebook or social media and certainly don't try and add them as a friend!
Have a clear understanding of your future goals and motivations.
In a job interview, understanding the motivations of a candidate is critical for any employer as this shows whether they will be a long term fit for the company. Companies invest a lot of money into hiring new staff and so they need to do their best find staff that are likely to stay long term. So how can you prove this?
If your resume already shows that you have a history of staying with a company for two or more years then that is a good start. If you don't, be prepared to give solid explanations as to why this has not been the case. You then need to be able to clearly explain what kind of work you are looking for currently and what your future career goals are.
Be prepared to tell them where you see yourself in the next 2-5 years. Whilst many people don't really know exactly where they will be in the next five years and I have to admit that this is one of my less liked interview questions, you need have some kind of idea and show motivation to develop your career. As the quote says, "If you don't know where you are going, you will probably end up somewhere else".
Preparing examples is one of the most important ways to prepare for a job interview. Whatever statement you make in an interview about yourself, you need to be able to prove with examples.
If you say you are a strong communicator, explain how, if you say you are highly organised explain how, whatever you say, be able to prove it. When it comes to talking about behavioural skills you also need to be able to give specific examples rather than just general examples.
For example, "I am a really strong communicator and I gained this skill from my most recent job where I was consistently communicating with a variety of departments. There was a situation where my manager had to travel for a month and left me in charge of his role so I was the key point of contact for the sales, marketing and logistics department." As you can see this is a specific example.
Have intelligent questions prepared
You don't just want to ask questions at the end of an interview because it is part of the general process, but because you should want to know certain things before you actually decide to make a huge decision to commit yourself to a company. It's common sense really and those who don't ask questions seem as they are more desperate than those who don't because they are happy to take whatever they can get.
So think about asking things that you are genuinely interested to find out about such as the company culture, training, or long term career opportunities to name a few. Don't ask questions about salary as the company or your recruitment consultant should bring this up with you at some point.
Know your value to the employer
You can find out your salary value by speaking to a recruitment agency or online through a current salary guide. Your value to the company goes far beyond the position you're applying for. A "senior sales manager" with 8 years of experience, an business background, and proficiency in design and basic programming is going to be worth more than a "senior sales manager" with 4 years of experience and not much else on the table.
All those peripheral skills you've been developing over time do have an objective value, so don't neglect to include them in your calculations. Also consider the fact that your value to the company should be based on more than one year of contributions--how would you improve this company in the future?
Bring Proof of your achievements
In a job interview, it's a great idea to be able to show your interviewers some proof of your past achievements rather than just telling them. But make sure whatever you bring is relevant to your current work and the interviewers; nothing from school. University degrees are okay.
Examples of what to bring include, personal feedback from customers, a comparison of your sales targets and figures, awards, client/customer testimonials, course certificates etc. It is best to show these to your interviewers towards the end of the interview or if it feels appropriate you can suggest showing them when you are speaking about one of them.
For more personalised advice on interview preparation, book an interview preparation class with Daniela who is a highly experienced recruitment consultant from Sydney, Australia.
June 2, 2017
The best ways to prepare for a job interview in English
Mi vida antes del Covid- 19 (IMPERFECTO) A-2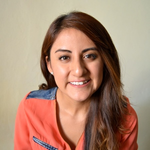 Alejandra Santiago
August 7, 2020
팔랑귀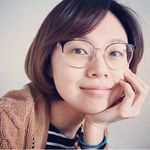 The Origins of popular English Idioms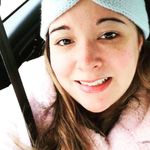 Jen Mc Monagle
August 7, 2020