If you speak more than one language, you might have heard about this somewhere, or even suffered. And, I'll dare to say suffer because even I forget common words I use daily. This is what I call The Bilingual Struggle.
I thought about this while I was taking a brunch in a small coffee shop in downtown. Then, I had to work on an English-Spanish translation when I met a friend I used to practice German with. Suddenly, the whole conversation turned into a German-language environment. Even though I'm not a fluent German speaker, I was able to communicate. What happened next? Seems that my translation work turned into a struggle since I was not able to find words in other language but German. At this moment, I realized: Why is that all the time?
And the same happened when I lived abroad. Now it is happening again. If you are in the same situation and you are thinking if this is normal or you've got a problem, don't worry, this is not something to be worried about. Be happy you've got the sense of both languages.
I know that feeling of being stressed when you learn a new language, you feel you got the world on your hands, but it is not when you face the truth with native speakers. Trust me, I thought I got a high level of English but it was not when I was asked several questions by migration officers at the airport. Is it bad? Of course not!
According to Gabriel Wyner in a conference by Tedx Talks that you might have struggled so hard four, five, six years of learning a language in college and you take a trip to France where a child corrects your grammar. It is obvious that a child has thousands of hours of French exposure while you have had less than that. He is right about this.
There will be many challenges while learning other languages. I'm learning two languages at the same time, but we got the advantage of learning. We learned how to learn. And, I have taught this to my students that are learning either Spanish or English, there is no magical formula for learning immediately, but the key is nothing but practice and practice a lot.
My advice to all that have this struggle, please, do not panic. Your brain is getting stronger as well as your memory. Remember that struggling will not lead you anywhere. You got the power of learning and get over this struggle. As I did at the end by trying to remember every single word in every language I know.
Please, check the talk conference by Gabriel Wyner below. And as he says: " The only barrier to learning a language is memory. - The process of language learning is the process of forming memories. Nothing more, nothing less. If you understand that, and you understand how memories are formed, then you can make progress in a way you've never dreamed possible before."
April 8, 2020
Mi vida antes del Covid- 19 (IMPERFECTO) A-2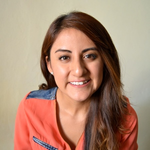 Alejandra Santiago
August 7, 2020
팔랑귀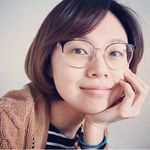 The Origins of popular English Idioms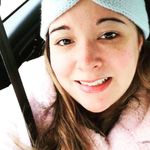 Jen Mc Monagle
August 7, 2020