The Corona Virus Introduces a Shift of Operational Modes from the Traditional to Remote Jobs as a Permanent Reality not a Stop-Gap Measure
According to a reputable online publication,
a study conducted by Zug
found that 70% of professionals globally work remotely at least once a week. But now they won't be doing it alone. The Corona virus marks a sharp turning point in the way future businesses and governments will treat work.  Twitter just declared that its employees can now work from home Permanently if they like!
This was something I suspected some 12 years ago (not Covid 19 but working remotely), and that was why I beat a trail into the internet when I could not secure a job. I took a step into the unknown, then; and it paid off. Since that time I have never looked for a job anywhere else.
And now, with the Corona virus raging across the world, the future of remote work, including remote schooling looks even brighter.  That is why I am proud to be part of this seemingly fabulous community. Things are heating up, and for instance, a Zinc survey sometimes back showed that IDC expected remote workers to account for 75% of the U.S. workforce by the end of 2020. This prediction has abruptly become a reality beyond anyone's expectations for all countries and in every industry.
Similar statistics will no longer apply to the US alone, but the entire world because organizations now have to accept, as the
remoteyear.com blog
 once put it, "that doing work outside of the office is a necessity for efficiency's sake… and remote work takes it one step further. It encourages corporations to change their perspective, and believe that allowing employees to work outside of a traditional environment is actually better for their business."
Sample these statistics from various findings adopted from
Hubspot.com
:
77% of remote employees say they're more productive when working from home, according to a
CoSo Cloud survey
 in the USA
76% prefer to avoid their office completely when they need to concentrate on a project. (Atlassian)
23% of remote workers say they work longer hours than they would on-site. (CoSo Cloud)
53% of remote workers say they're less likely to take time off than they would be if they worked at their business's location. (CoSo Cloud)
43% of remote employees take three weeks or less of paid vacation per year. (Buffer)
Those with highly complex jobs that require little interaction with stakeholders are more productive when remote than in an office. (Springer)
Email is the primary method of communication for remote workers, followed by instant messaging, and video chat. (CoSo Cloud)
Although remote work enables employees to work anywhere, 84% of remote employees prefer to work from home. (Buffer)
What do these statistics reflect? According to the views expressed in the same publication, " it's important to acknowledge that remote work isn't going away any time soon. If anything, it's expanding to more and more companies -- especially with the growth of fast-paced telecommuting technologies, such as direct messengers or video chat/conferencing software.
Interestingly, now it is the horrifying pandemic that is forcing the necessity of adopting remote mode of work on a global scale.  AND NOT technology as it was expected. It is going to be the new normal- a revolution in our work habits. And the sooner organizations and employers accept this fact, the better they can prepare for it.n Thanks God, I am already suitably positioned on Verbling.com!
Besides, the ability to work remotely will open the international job marketplace for our youth, and also provide a solution for the growing housing crisis in our urban centers through decongestion. Very few people, if any, will see the need to go to towns in search of work while they can do the same from the comforts of their rural homes.
But there is a catch! And many countries are not prepared for it. For Africa, working remotely implies the governments must speed up their rural electrification programs and the introduction of technology hubs in various locations countrywide. Alongside this comes the absolute urgency of upgrading and diffusing ICT and computer literacy across the many countries.
What a blessing Covid19 is for many unemployed people! Of course, assuming we survive it with just minor bruises (deaths). And also thanks to the marvels of technologies that have reduced the world to a mere-mouse-clicks-and-press-enter village.
Now, all cadres of workers, particularly those who have specialized skills will have more than enough well-paying work opportunities from all over the world. This is no longer the substance of myth and speculation that earlier on characterized so many things on the internet. For professionals, online jobs exist for real, and it is time all sectors made plans to embrace it for good.
Here at home, our government now has to take the Ajira initiative seriously by ridding, whatever exists of this ambitious move, of mediocrity and cronyism. It is the most viable alternative for expanding the job market in Kenya now and in future. 
However, it is a sad truth that the current government views Ajira just as a voting bait to hook the gullible but miserable youth. Since its launching, a careful look at what happens on the Ajira platform will quickly leave no one in doubt that there is no guided activity taking place on the platform.
This is dangerous, and not just for Kenya's reputation as a credible destination for companies looking for remote workers, but for those who may venture into this complicated terrain without enough maps (mentorship) and compasses (expert guidance) about what it takes to successfully work remotely.
Work on the internet has no place for mediocrity, incompetence, excuses, nepotism and corruption. You can survive here only if you are very good at what you do. Sloppiness, lateness and inability to fulfil the high standards expected internationally will see you tossed out of the employment circuits faster than you can blink "WHAT?".
Now is not the time to chew our nails while wondering what next? Our government has the perfect opportunity to lay the basic infrastructure needed to accommodate this corona-instigated work revolution. It can begin by enlisting the expertise of people like me who have hands-on, concrete experience in remote work. Let us act now lest we be caught, as often happens, flat-footed with mouths agape.
The gun has gone off, albeit too unexpectedly, and the race to the next horizon is on. Remote employment is already gaining so much popularity and registering such phenomenal growth that anyone still skeptical about the future of this kind of work may soon find themselves living in antiquity.
The reasons are pretty obvious if you don't look too hard. It is no secret that all forms of businesses, right from your neighborhood store to the big multinationals are shifting from their traditional modes of operations to doing business online. And since this requires web presence on various work platforms, we as Kenyans, will stand a better chance of  increasing our global demand if we start preparing in earnest now.
There are hundreds of employment/recruitment platforms like upwork.com that bring together talent (contractors) and those who need the services (employers). These are open to everyone in the world. And there are numerous others where you need to pay first. Many others still are accessible to only the most resourceful searchers who know what to look for. All of us have the ability to do this.
I have always wondered why there is hue and cry all over the world for lack of enough employment opportunities, yet on the internet you can easily make millions by working remotely! 
Of course, this does not come easy, especially to the uninitiated, or those who are far removed from technology. Even to most people living in the first world where almost every aspect of life is tuned to technology, it requires a heart of courage to embark on the often tricky, unpredictable, and highly competitive world of online jobs. Opting to be a freelancer entails several risks and a lot of hard work especially during the initial stages. It is for this reason that many people give it a wide berth!
Regardless, I have confidence that with thorough mentoring, many of us can be initiated into this mysterious zone. One thing I can wager my life on is that remote online jobs have immense benefits for both the contractors and the employers. Given the fact that these kinds of jobs do not require physical presence, the majority of us will have the rare opportunity to decide where we want to work, for whom, for how much, and for what duration.
In other words the selling currency here is flexibility and freedom. On the side of the employers, one major advantage is the luxury of choosing the very best talent from a cross-section of human resource that spans the entire globe. What else can beat this? Kenyans and the rest of the world, let us hurry to embrace remote work!
June 9, 2020
The Corona Virus Introduces a Shift of Operational Modes from the Traditional to Remote Jobs as a Permanent Reality not a Stop-Gap Measure
Mi vida antes del Covid- 19 (IMPERFECTO) A-2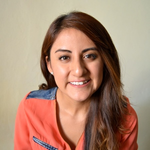 Alejandra Santiago
August 7, 2020
팔랑귀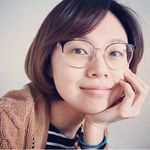 The Origins of popular English Idioms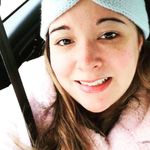 Jen Mc Monagle
August 7, 2020