The DELE Exam Is the Best Official and International Proof of Your Spanish Knowledge
¿Hablas español?
Nowadays, it is often necessary to express yourself in a foreign language.
Being able to prove your language skills is just as important.
We would like to help you to get your DELE certificate and clarify any queries you may have. So we gathered
all the necessary information about the DELE exam
 2019: its levels, available dates and prices, past exam papers, preparation courses and much more.
Use the menu below to navigate to the different sections. You can always come back to the beginning by clicking on the arrow on the bottom right side.
The main reasons for taking the DELE exam are:
It is highly regarded by employers and universities.

It is internationally recognized.

It is a prerequisite for some university studies.

It is valid for a lifetime.
The DELE is a highly regarded official title and will facilitate your access to the professional and academic world. It looks good on your CV if you want to work in a Spanish speaking country, and it's an asset that can boost your income. In fact, for some organizations and universities, it is even compulsory to have this certificate in order to enter or enroll.
On top, it's valid indefinitely or to put it in other words:
Once you get the DELE diploma you will have a qualification to

prove your Spanish skills for the rest of your life.
Maybe you've already been studying Spanish for a while and want to have an official document proving your skills?
Or are you planning a gap year in a Hispanic country and want to make the best of it?
Whatever it is for you. It's time to register for the DELE exam!
Self-Study for Your Spanish Level
From our experience, we can tell that studying on your own is a hard thing. Especially, when you are always connected to the world wide web and procrastination is looming just a click away.
But there are plenty of ways to turn the tables!
For example, why don't you join the DELE Facebook group? This way you at least make sure that your news feed includes tips and tricks on how to pass the DELE exam.
Or you could go digital to support your vocabulary learning with Duolingo and Tiny Cards. Here you can create your own vocabulary lists or learn those from other users.
Use this together with Spanish movies and Spanish music to learn the language and you'll see that you can also use the world wide web to your advantage.
If you prefer the old-school way, use the official resources published by the Instituto Cervantes: DELE preparation books.
Indeed, it's possible to prepare for the DELE exam by yourself if you put in enough time and effort. But.
Don't you want to fast track your studies? Then we have an alternative solution for you.
And of course you can take indiviual and grupal lessons with me and i Help you in your way to you succeed in your exam!
January 23, 2019
The DELE Exam Is the Best Official and International Proof of Your Spanish Knowledge
Mi vida antes del Covid- 19 (IMPERFECTO) A-2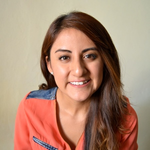 Alejandra Santiago
August 7, 2020
팔랑귀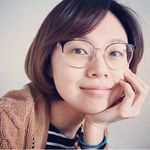 The Origins of popular English Idioms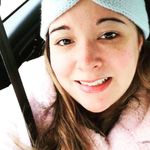 Jen Mc Monagle
August 7, 2020