The Essential Reading List for Intermediate ESL
One of the best ways to learn English is by reading books that are just outside of your reading comprehension level. Children's chapter books are often a great place to start for beginner or intermediate ESL learners. Here's my top picks for books you can easily read, enjoy, and learn from.
Mr. Popper's Penguins by Richard and Florence Atwater
This is a classic children's novel which follows the adventures of a kind hearted, but silly house painter who longs for new experiences. After writing a fan letter to one of his heroes, an explorer in the South Pole, he is mailed a real, live penguin as a pet. The story follows Mr. Popper and his new friend though a very fun and silly adventure.
Pippi Longstocking by Astrid Lindgren
Originally written in Swedish, this fish out of water story has been popular with American children since it was first translated to English several decades ago. In this spunky tale we follow a rough and tumble young girl named Pippi, who loves to explore and have fun. She is very friendly but doesn't like formalities or very serious adults. This is a great story that reminds adults to live with the joy and curiosity of children.
Amelia Bedelia by Peggy Parish
This is the first in a long series of children's chapter books which chronicle the goofy mishaps of a not so helpful maid, Amelia. Amelia is a very loving and spunky maid but she is often confused and takes directions a little too literally. One of her classic moments is when she is asked to draw the drapes (or to open/close the drapes) and instead she draws a picture of the drapes. Amelia Bedelia is a fun, nonsensical tale that will help expose English learners to interesting and common idioms.
Many people believe that you have to be completely fluent in a language in order to appreciate its fiction but as you can see from the list above there is wide range of books that you can enjoy right now. Beyond helping to improve your English, these books can help connect you with your inner child.
March 11, 2017
The Essential Reading List for Intermediate ESL
Mi vida antes del Covid- 19 (IMPERFECTO) A-2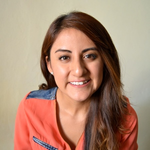 Alejandra Santiago
August 7, 2020
팔랑귀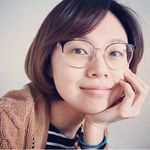 The Origins of popular English Idioms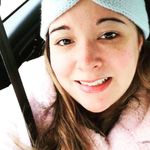 Jen Mc Monagle
August 7, 2020